Lunch Box Theatre Performances
Last year, Drama teacher Mark Rixner started "Lunch Box Theatre" at North High. Every friday, students are given the chance to take the stage and show their peers any talent they choose (as long as it's school appropriate). Here are some of today's performances.
In the video above, senior Andrew Jero tells us why Shakespeare wasn't "all that" and a bag of chips.
The video above features sophomore Emily Brown singing "Let Joy Awaken" on Friday, March 28.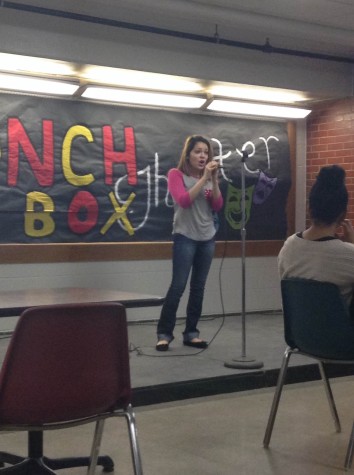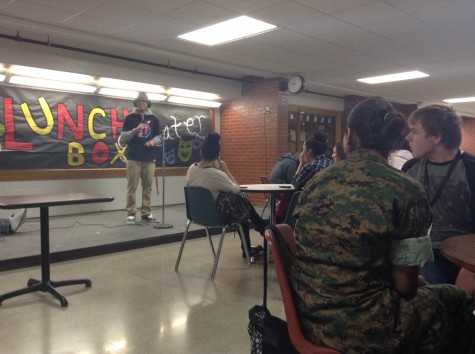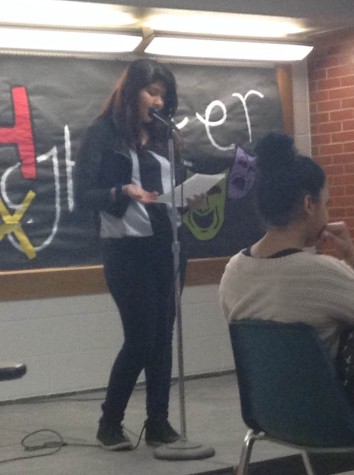 The last Lunch Box Theatre for this year is on April 18. Come down to observe or perform!