Netflix Comparisons And What's New
New: 
1. Get Organized With The Home Edit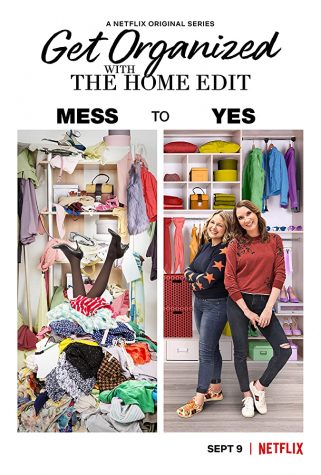 This show follows Clea Shearer and Joanna Teplin who transform their clients from celebrities' to everyday people's clutter into a well-organized life style. 
https://www.youtube.com/watch?v=XPg_BE6EA94 
2. Enola Holmes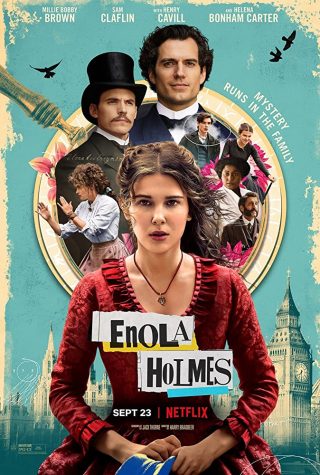 Teen sister of Sherlock and Mycroft Holmes, Enola goes out searching for her mother while outsmarting her brothers and helping out a runaway lord. 
https://www.youtube.com/watch?v=1d0Zf9sXlHk 
3. A Love Song For Latasha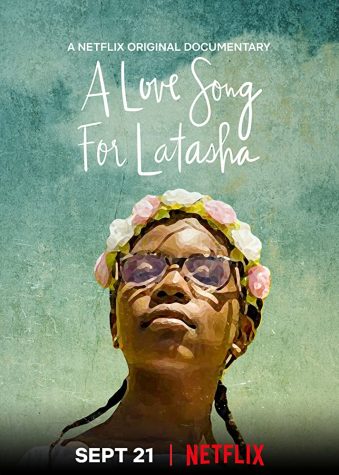 Latasha was a 15-year-old African American girl who had passed March 16 ,1991 by a fatal gunshot. This is the reimagined narrative of Latasha Harlin's intimate memories shared by her cousin and best friend. 
https://www.youtube.com/watch?v=xCvjaaqqVzU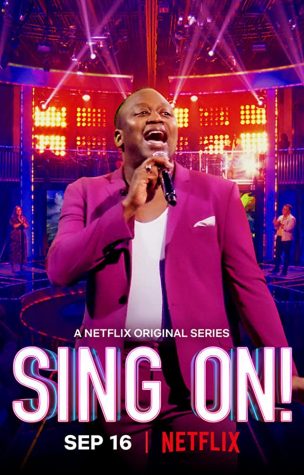 4. Sing On 
A karaoke competition in which the contestants face off singing some of the biggest hits to win the prize of $30,000 for every note hit right as they sing.
https://www.youtube.com/watch?v=wul2I13hIRo 
5. All Together Now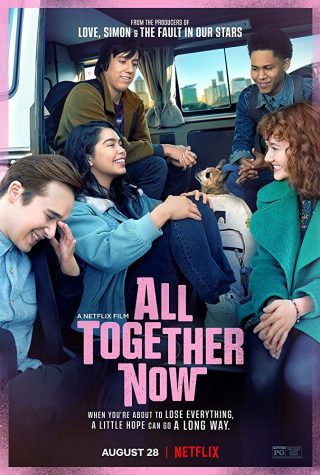 A talented and optimistic teen hiding the fact that her and her mom are living in a bus while also dealing with other hurdles along the way of a struggling family is the plot of this show.
https://www.youtube.com/watch?v=2-B0HD1jcyY 
6. Adrift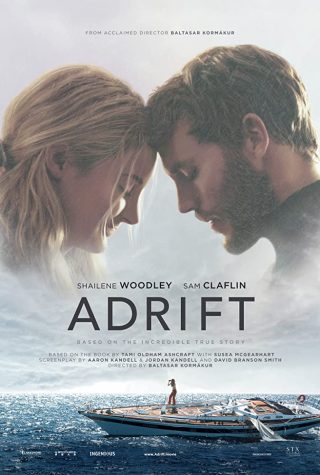 Tami Oldham and Richard Sharp couldn't have known what they would be sailing directly into, one of the most catastrophic hurricanes in history. In the aftermath of the storm, Tami wakes to find Richard badly injured and their boat in ruins. With no hope of rescue, Tami must now find the strength and determination to save herself and the only man she has ever loved.
https://www.youtube.com/watch?v=JdnHvIToL9g 
7. Julie & The Phantoms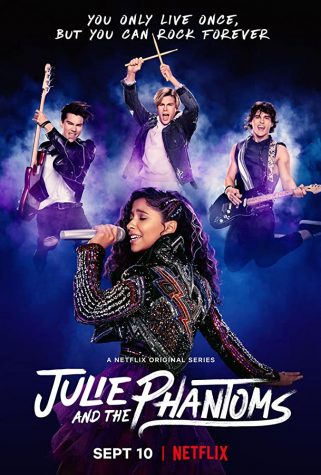 Created by the same man who created favorites like High School Musical brings Julie And The Phantoms. This show is about a teenager who had lost her love of music after her mother's passing until one day something unexpected happens and she finds her love of music all over again through the help of three strange teenage boys who are not as normal as it may seem.
https://www.youtube.com/watch?v=H14cBj0qO6Y 
Compare: 
1. Kissing Booth (1-2/3 Trailer)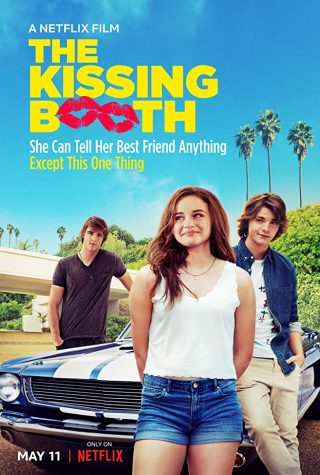 The Kissing Booth – When Elle Evans a girl who you could say was a late bloomer finds herself and her best friend running a kissing booth for their high schools spring carnival, where unexpectedly she is forced to be face-to-face with her secret crush, her life turns upside down and she is forced to choose to follow her heart or to follow the rules.
https://www.youtube.com/watch?v=7bfS6seiLhk 
The Kissing Booth 2 – Elle after spending her whole summer with Noah now has to comeback to reality while he heads to Harvard while she stays back to finish her last year of high school now has to face the struggles of reality from a long distance relationship, college applications, and a new friendship with a new handsome classmate could change every thing for her.
https://www.youtube.com/watch?v=fjVonI2oVeM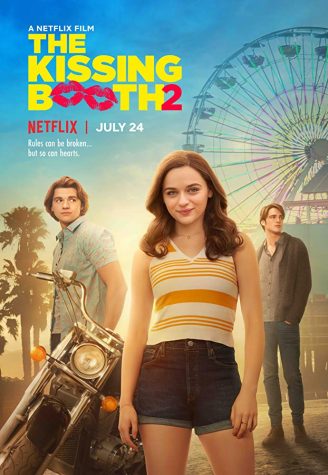 The Kissing Booth 3 – What we can learn from where we left off from movie 2 and the teaser trailer for this movie is that Elle is conflicted again on whether or not to go to school with Noah or Lee her best friend since forever. The trailer also seems like it is taking place during summer break and what we get in the last movie towards the end also is Marco not giving up and wanting to be with Elle so I'm sure we will get some of those moments as well and see how she reacts to this in this movie.
https://www.youtube.com/watch?v=iHDpTCp7K5o 
 What I see similar in all of these movies is that Elle always has a conflict in her life with the people she loves the most and how they all now have an impact on the decisions she has to make for herself and how it will affect this third movie.
2. To All The Boys (1-2/3 Sneak Peak)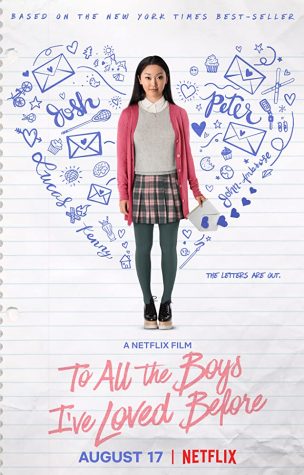 To All The Boys I've Loved Before –  Laura Jean Covey a teenage girl writes letters to her past loves, only for herself. Until one day all the letters were sent out to the boys and her life soon becomes chaos.
https://www.youtube.com/watch?v=mTLc_RzqaJc 
To All The Boys I've Loved Before: P.S. I Still Love You – Laura Jean and Peter have officially went from pretend official to official official when all of a sudden another past love shows up and shakes up everything.
https://www.youtube.com/watch?v=LIU4xb61PHc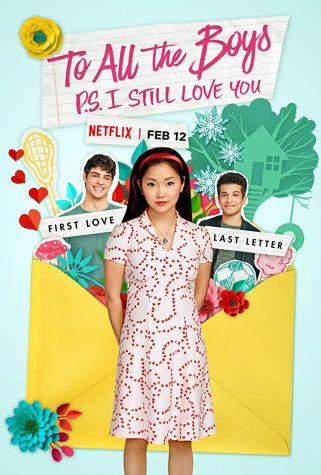 Sneak Peak Of To All The Boys I've Loved Before: Always And Forever, Laura Jean – It seems from what you can see from the sneak peak that Laura Jean and Peter's relationship still is a little rocky from what it looks like and that Laura Jean is hiding something from Peter but doesn't want to to ruin her relationship with Peter. But What are your ideas on what may happen?
https://www.youtube.com/watch?v=8t9IRr_QpVo 
With what has happened in all the movies with Laura Jean and Peter it is safe to say that they fight for each other  but there is always something that causes drama in their relationship normally through other people I am excited to see how they finish off the movies for these and how it will coincide with the rest of the movies before hand.
3. After (1-2 Trailer)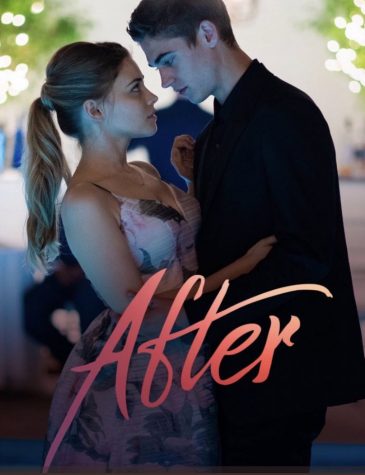 After – Follows Tessa Young, a dedicated student, loyal girlfriend to her high school sweetheart, and obedient daughter during her first semester in college as she is ready for a grand and ambitious future, when everything changes when her guarded world is opened up by the people around her but more importantly when she meets the mysterious and brooding Hardin Scott in who makes her question everything she wants in life.
https://www.youtube.com/watch?v=95BKJA2QhCc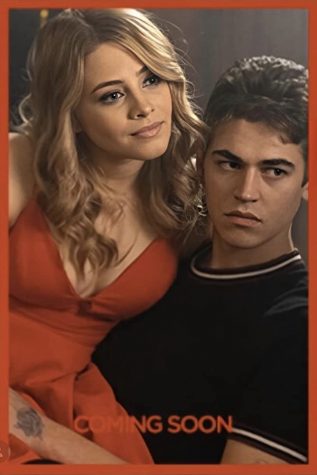 After We Collided – Follows the now complicated relationship of Tessa and Hardin in which they need to figure out what they are but when life and others get in the way they found that it is not that easy and if they both can change for love and if they are really meant to be.
https://www.youtube.com/watch?v=Gq29-6B4PZU 
 After in its similarities is that it is about the troubles of Hardin and Tessa's relationship now that they have announce they are also creating a third and fourth movie as well as the second movie officially being out soon in the U.S. I am excited to see where they end up.
4. Back To The Future (1-3)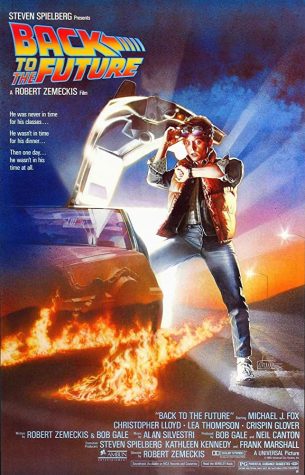 Back To The Future – Marty McFly, a typical eighties teen, sent back accidentally to 1955 in a DeLorean turned into a time machine by slightly mad scientist Dr. Emmett Brown (Doc Brown) is faced to help make is teenage parents fall in love and get back to the future.
https://www.youtube.com/watch?v=qvsgGtivCgs 
Back To The Future Part II – Marty McFly only just back from the past is once again by the help of Doc Brown sent this time to the future in 2015 were Marty's only choice is to pose as his own son but in the mist of it all unfortunately the changes made in the future for himself effects his present for the worst.
https://www.youtube.com/watch?v=MdENmefJRpw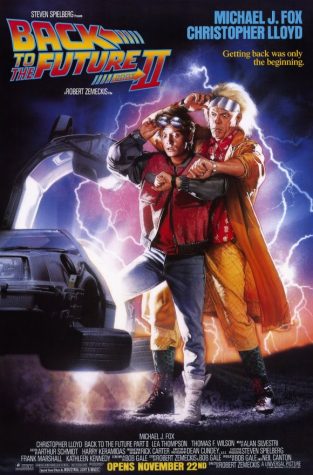 Back To The Future Part III –  Now stranded in 1955 Marty receives a letter from Doc Brown as to were he can find the  DeLorean. However unfortunately a discovery leads Marty to go to his friends aid in which Marty has to use the time machine and go back to the old west in order to help get them both back to the future. 
https://www.youtube.com/watch?v=EYkguxpqsrg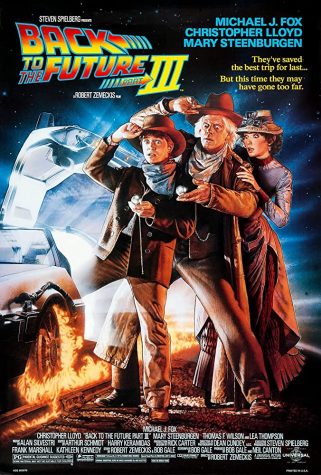 With these movies it seems that Marty had always gotten in the predicament until the third movie where this time it was  Marty's time to help his friend Doc Brown.
5. Jurassic Park (1-3)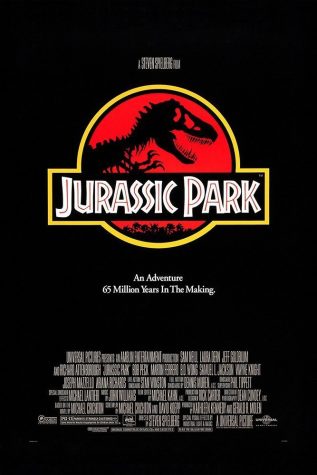 Jurassic Park – After a huge scientific advancements a small island is created as a place for now living dinosaurs in which John Hammond has invited four individuals, along with his two grandchildren, to join him at Jurassic Park. But nothing goes to plan.
https://www.youtube.com/watch?v=QWBKEmWWL38 
The Lost World: Jurassic Park – A research team is sent to the island previous home of Jurassic Park eighty-seven miles away to document and photograph the now liberated dinosaurs. However, InGen the BioEngineering company has also sent another larger team to the same island to catch, sedate, and transport some dinosaurs to San Diego where they will be in a new Jurassic Park location. But will both teams return to the mainland with successful findings or will another tragedy occur all over again?
https://www.youtube.com/watch?v=RxrvaneULkE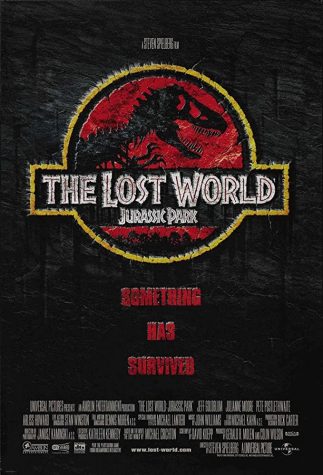 Jurassic Park III – Dr. Alan Grant is now a happy man with the previous incidents of Jurassic Park now behind him was now happy to announce in public, that nothing on Earth can persuade him back onto the islands. Except when Paul Kirby and his wife, Amanda want a plane to fly them over Isla Sorna, with Dr. Grant as their guide is turned when the plane lands, Dr. Grant realizes that there is another reason why they are there, that he doesn't know of. Now, Dr. Grant is stuck on an island he has never been on before, and with what was a plane journey now turned into a search party.
https://www.youtube.com/watch?v=gjIaV6CU0wA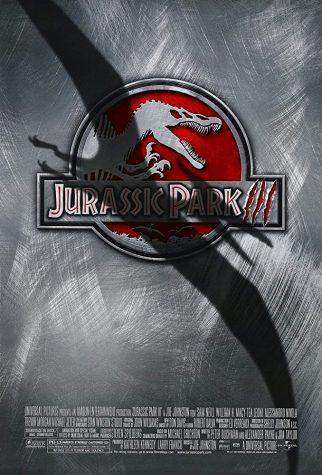 All of the Jurassic Park movies show that the island is a difficult place and the way they treated the Dinosaurs like zoo animals affect how when they were in higher power over the other people that they want to take back their own lives as the wild animals they are.
6. Indiana Jones (1-4)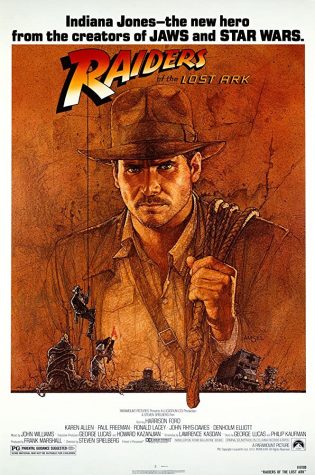 The Raiders Of The Lost Ark – In the year is 1936, an archeology professor named Indiana Jones is venturing in the jungles of South America searching for a golden statue. Unfortunately, he sets off a deadly traps but miraculously escapes. Jones than hears from a museum curator named Marcus Brody about a biblical artifact called The Ark of the Covenant, which can hold the key to the humanly existence. Jones has to venture to vast places such as Nepal and Egypt to find this artifact. However, he will have to fight his enemy Rene Belloq and a band of Nazis in order to reach this artifact.
Indiana Jones And The Temple Of Doom – A prequel to Raiders Of The Lost Ark set in 1935, the year before, the professor, archaeologist and adventurer by the name of Indiana Jones is back in action in his latest adventure, teams up with a nightclub singer named Wilhelmina "Willie" Scott and a twelve-year-old Chinese boy named Short Round. They end up in a small distressed village in India, where the people believe that evil spirits have taken all their children away after a sacred precious stone was stolen. They also discover the great mysterious terror surrounding a booby-trapped temple known as the Temple of Doom. Thuggee is beginning to attempt to rise once more, believing that with the power of all five Sankara stones they can rule the world. It's all up to Indiana to put an end to the Thuggee campaign, rescue the lost children, win the girl and conquer the Temple of Doom.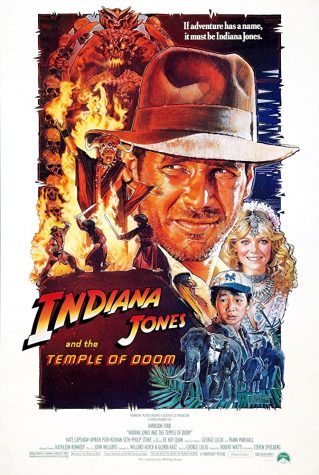 Indiana Jones And The Last Crusade – An art collector appeals to Indiana Jones to embark on a search for the Holy Grail, where he learns that another archaeologist has disappeared while searching for the precious goblet. Where he then learns the missing man is his own father, Dr. Henry Jones. The artifact is much harder to find than they had expected, and its powers are too much for those impure of heart.
Indiana Jones And The Kingdom Of The Crystal Skull – During the Cold War, Soviet Agents watch Professor Henry "Indiana" Jones, Jr., when a young man brings him a coded message from an aged, demented colleague, Professor Harold Oxley. Led by the brilliant Irina Spalko, the Soviets tail Jones and the young man, Mutt Williams, to Peru. With Oxley's code, they find a legendary skull made of a single piece of quartz. If Jones can deliver the skull to its rightful place, all may be well. But if Irina takes it to its origin, she'll gain powers that could endanger the West. Aging professor and young buck join forces with a woman from Jones' past, Marion Ravenwood, to face the dangers of the jungle, Russia, and the supernatural.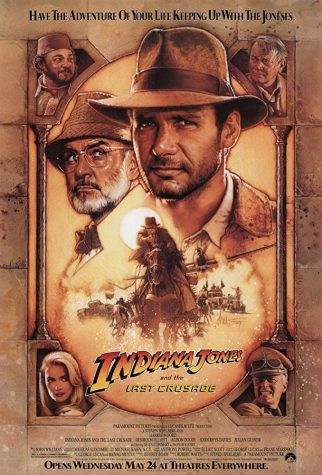 https://www.youtube.com/watch?v=fbmxrV6eKh8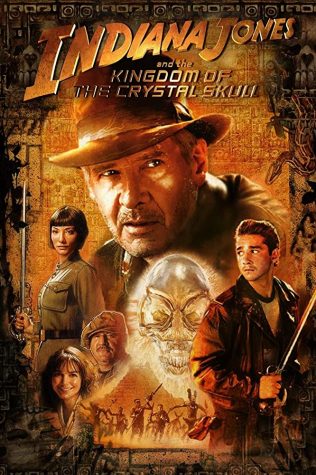 Untitled and or also known as Indiana Jones 5 has been talked about now and the idea been tossed around for some time now with that in mind I hope that they will bring back some classic characters to continue the adventure Jones was always in.
7. The Babysitter (1-2)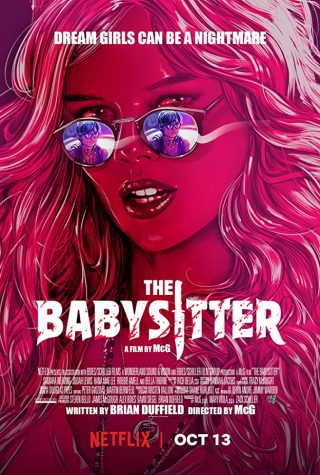 The Babysitter – Cole loves his babysitter Bee, she's hot, funny, and popular. One night, in a moment of defiance, Cole secretly stays up past his bedtime to discover she's actually a cold-blooded killer who's in league with the Devil. Now he must spend his night evading Bee's band of killers who will stop at nothing to prevent Cole from spilling their dark secret. It's up to Cole to survive the night.
https://www.youtube.com/watch?v=CQTEUd-5JMQ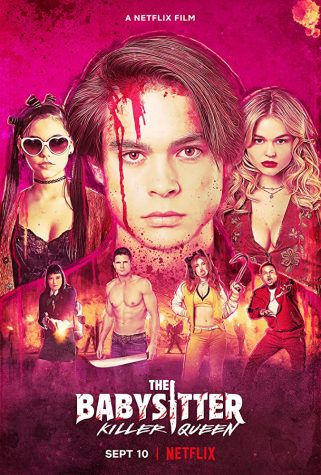 The Babysitter: Killer Queen – Two years after Cole survived a satanic blood cult, he's living another nightmare in high school and when the demons from his past show up to make his life hell he has to try and get rid of them all over again.
https://www.youtube.com/watch?v=8WzUYkzRgBE 
 The movies I feel is the first in many ways but now an older version of him trying to fight his past.
8. The Sleep Over (Spy Kids Similarities)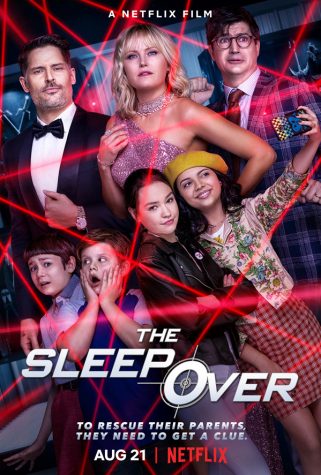 The Sleep Over – When two siblings discover their seemingly normal mom is a former thief in witness protection who has been forced to pull one last job, they team up to rescue her over the course of an action-packed night.
https://www.youtube.com/watch?v=zqhfd79fbFs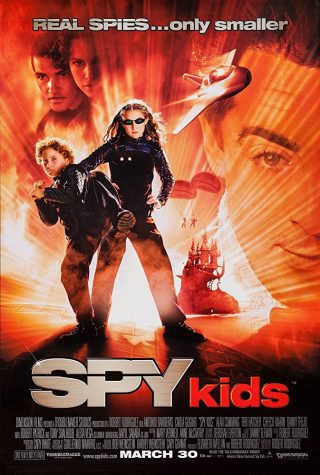 Spy Kids – Two young kids become spies in attempt to save their parents, who are ex-spies, from an evil mastermind. Armed with a bag of high tech gadgets and out-of-this world transportation, Carmen and Juni will bravely jet through the air, dive under the seas and crisscross the globe in a series of thrilling adventures on a mission to save their parents … and maybe even the world.
https://www.youtube.com/watch?v=GE5aHKJp6HI 
The similarities from these movies are uncanny because both movies are about young children trying to help save their parents from some sort of bad guy.
9. Vampire Diaries & Originals & Legacies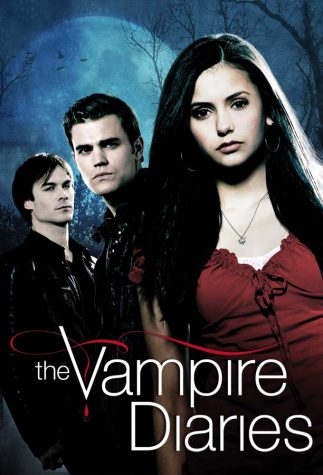 Vampire Diaries – After centuries of quarreling, brothers Stefan and Damon Salvatore return to their original town of Mystic Fall Virginia, where Stefan, the selfless, brave, guilt ridden brother meets a high school girl named Elena Gilbert who he instantly falls in love with. While Damon the gorgeous, dangerous, and selfish vampire is after his brothers girl to pay him back for making him turn into a vampire in 1864.
https://www.youtube.com/playlist?list=PLlgtHdnq0W37qVr8OyzGKn-unAbvR0NJQ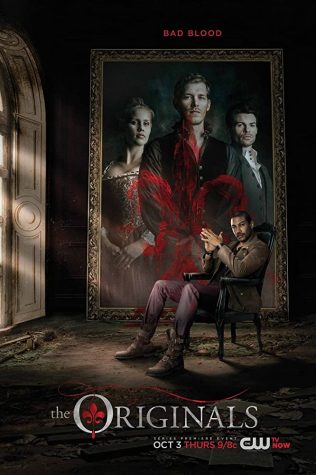 Originals – A spin-off from The Vampire Diaries and set in New Orleans, The Originals centers on the Mikaelson siblings, otherwise known as the world's original vampires: Klaus, Elijah, and Rebekah. Now Klaus must take down his protégé, Marcel, who is now in charge of New Orleans, in order to re-take his city, as he originally built New Orleans. Klaus departed from the city after being chased down by his father Mikael, while it was being constructed and Marcel took charge. As Klaus has returned after many years, his ego has provoked him to become the king of the city.
https://www.youtube.com/watch?v=1EaVh6v6OAE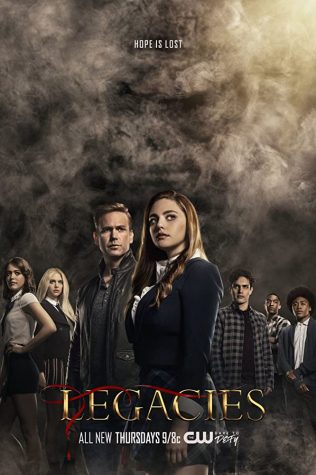 Legacies – Continuing the tradition of The Vampire Diaries and The Originals, the story of the next generation of supernatural beings at The Salvatore Boarding School for the Young and Gifted. Klaus Mikaelson's daughter, 17-year-old Hope Mikaelson; Alaric Saltzman's twins, Lizzie and Josie Saltzman; and other young adults come of age in the most unconventional way possible, nurtured to be their best selves…in spite of their worst impulses.
https://www.youtube.com/watch?v=xHHM5VTATJo 
All shows are a continuation of The Vampire Diaries but focused on a certain group of people who where in the original show.
10. Charmed Original & Charmed Now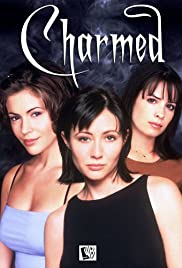 Charmed Original- The three Halliwell sisters discover that they are descendants of a line of female witches. Each has a special ability (stopping time, moving objects, seeing the future), and they can also combine their abilities into the "Power of Three" to fight demons, warlocks, and other evils.
https://www.youtube.com/watch?v=5PE-nCTIa2c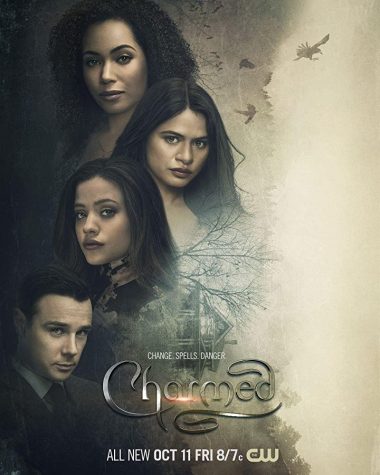 Charmed Now – This reboot of the original series centers on three sisters in a college town who discover they are witches. Between vanquishing supernatural demons, tearing down the patriarchy, and maintaining familial bonds, a witch's work is never done.
https://www.youtube.com/watch?v=Emy-LBe27dA 
In a very Similar way both Charmed shows are focused on three sisters who find that they are witches and are brought closer together by this ability.
11. CW Hero Show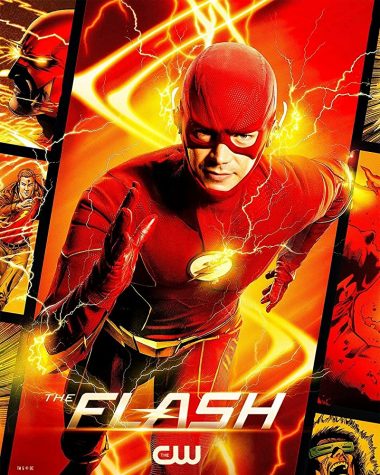 The Flash – Barry Allen is a Central City police forensic scientist with a reasonably happy life, despite the childhood trauma of a mysterious red and yellow lightning killing his mother and framing his father. All that changes when a massive particle accelerator accident leads to Barry being struck by lightning in his lab. Coming out of coma nine months later, Barry and his new friends at S.T.A.R labs find that he now has the ability to move at superhuman speed. Furthermore, Barry learns that he is but one of many affected by that event, most of whom are using their powers for evil. Determined to make a difference, Barry dedicates his life to fighting such threats, as The Flash. While he gains allies he never expected, there are also secret forces determined to aid and manipulate him for their own agenda.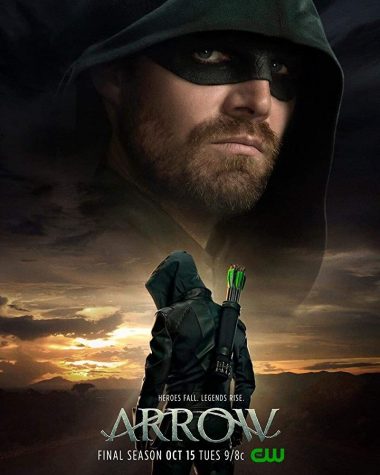 Arrow – Oliver Queen and his father are lost at sea when their luxury yacht sinks, apparently in a storm. His father dies, but Oliver survives for five years on an uncharted island and eventually returns home. But he wasn't alone on the island where he learned not only how to fight and survive but also of his father's corruption and unscrupulous business dealings. He returns to civilization a changed man, determined to put things right. He disguises himself with the hood of one of his mysterious island mentors, arms himself with a bow and sets about hunting down the men and women who have corrupted his city.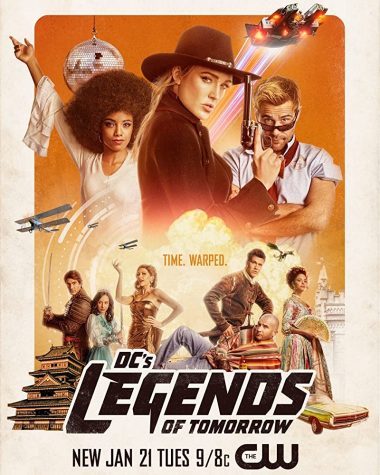 Dc Ledgens Of Tomorrow -When heroes alone are not enough – the world needs legends. Having seen the future, one he will desperately try to prevent from happening, time-traveling rogue Rip Hunter is tasked with assembling a disparate group of both heroes and villains to confront an unstoppable threat – one in which not only is the planet at stake, but all of time itself. Can this ragtag team defeat an immortal threat unlike anything they have ever known?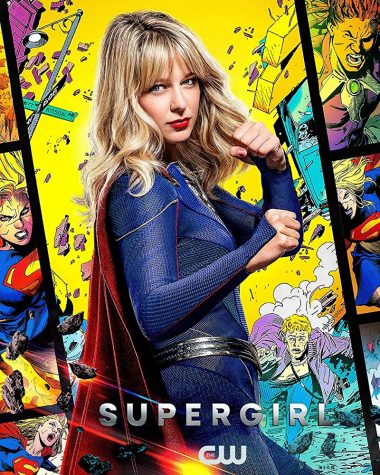 Supergirl – Years ago, Krypton was about to explode and Kal-El was sent to Earth to escape that fate. However, his older cousin, Kara, was also intended to accompany the infant as his protector. Unfortunately, Kara was accidentally diverted into the timeless Phantom Zone for years before finally arriving on Earth decades later and found by her cousin who had grown into Superman. Years later, Kara Danvers is a young professional adrift in a thankless job until a fateful crisis ignites a sense of purpose using Kryptonian powers she had long hidden. Inspired, Kara decides to emulate her cousin's superheroic ways, only to find her foster sister introducing her to the secret Department of Extra-Normal Operations, dedicated to fighting alien menaces including those Kara inadvertently led to Earth. Now with such help, the Maid of Might takes her place as Earth's newest champion with new friends and enemies challenging her world.
https://www.youtube.com/watch?v=sH90cWt2bRE 
They have all crossed over and all have a reason to fight for what they believe in which is to save and help the people of the earth. Plus now the CW has created more hero shows while also ending some as well.
12. Netflix Hero Show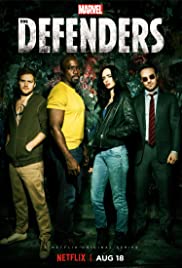 Marvel's The Defenders- Follows Daredevil, Jessica Jones, Luke Cage and Iron Fist. A quartet of singular heroes with one common goal – to save New York City. This is the story of four solitary figures, burdened with their own personal challenges, who realize they just might be stronger when teamed together.
https://www.youtube.com/watch?v=7xE2AW0BTDI 
All of the Netflix heroes work together in order to protect the city and yet also still hold their own as heroes as well.
13. A Christmas Prince (1-3)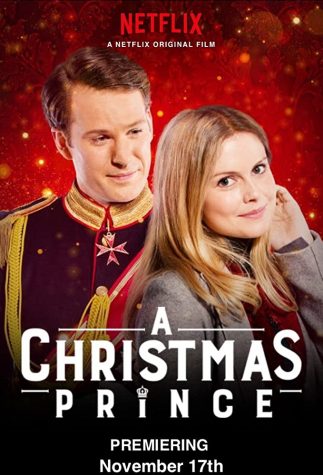 A Christmas Prince – When a reporter goes undercover as a tutor to get the inside scoop on a playboy prince, she gets tangled in some royal intrigue and ends up finding love – but will she be able to keep up her lie?
https://www.youtube.com/watch?v=tG4Fbj1B1bY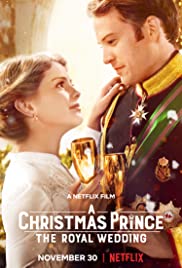 A Christmas Prince: The Royal Wedding- A year after helping Richard get to the throne, Amber is about to become his wife. But is she really made to be queen?
https://www.youtube.com/watch?v=Y6U-eMDmMoc
A Christmas Prince: The Royal Baby-It's Christmastime in Aldovia, and a a royal baby is on the way. Queen Amber and King Richard are getting ready to take some time off to prepare for their first child's arrival, but first they have to host King Tai and Queen Ming of Penglia to renew a 600-year-old sacred truce. But when a snowstorm hits on Christmas Eve and the priceless treaty goes missing, peace is jeopardized and an ancient curse looms. Amber will have to figure out who the thief is before before the clock strikes midnight, for the safety of her family and the kingdom.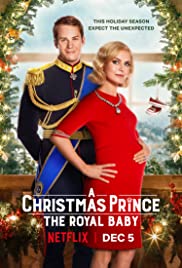 https://www.youtube.com/watch?v=RK0zCsxBG3U 
All these movies all follow the ups and downs of Amber and Richards relationship and what it is like to be a everyday person to a royal.
14. Criminal Minds (Season-Season/Show End) 
https://www.youtube.com/watch?v=uhSymsnrPMM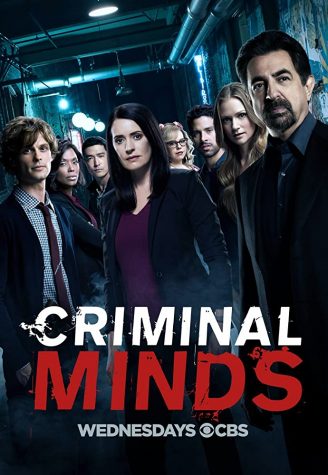 Criminal Minds- Based in Quantico, Virginia, the Behavioral Analysis Unit (B.A.U.) is a subsection of the F.B.I. Called in by local Police departments to assist in solving crimes of a serial and/or extremely violent nature where the perpetrator is unknown (referred to by the Unit as the unknown subject or "unsub" for short), the B.A.U. uses the controversial scientific art of profiling to track and apprehend the unsub. Profiling entails coming up with basic characteristics of the unsub and the victims (referred to as the victimology), using evidence from the case and matching that information to historic precedents and psychological analyses as a means to solve the case. Because of the nature of the work conducted by the B.A.U. – the work being time consuming and psychologically demanding – its members are fiercely loyal to the Unit and to its other members. Also because of the work's overall demanding nature, not many members of the B.A.U. have been able to maintain a happy or stable family life.
https://www.youtube.com/watch?v=tPgm30ffibk 
 From Season 1 till the shows now end the show has taught many the wonders in a family and friends even when doing a job of such a difficult subject, you get to see the relationships grow in every way from becoming closer to growing apart.
15. Supernatural (Season-Season/Show End) 
https://www.youtube.com/watch?v=p30iDImQrBI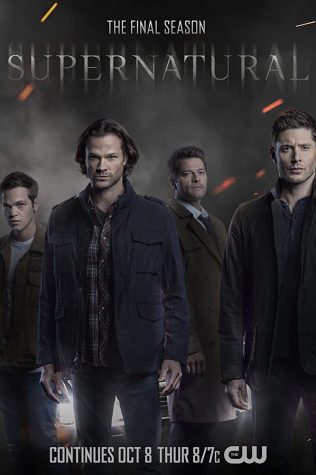 This show is about the two brothers, Sam and Dean Winchester, who were raised by their father, John, to hunt and kill all things that go "bump in the night" after his wife, Mary, was murdered by an evil supernatural being when the boys were young. 22 years later the brothers set out on a journey, fighting evil along the way, to find their recently missing father who, when they finally meet up with, reveals he knows what killed their mother, a demon and has found a way to track and kill it. Meanwhile, Sam starts to develop frightening abilities that include death visions, visions of people dying before it actually happens. These visions are somehow connected to the demon who murdered his mother and its mysterious plans that seem to be all about Sam. When their father dies striking a deal with the very same devil that had killed his wife, the brothers, now alone and without their mentor, are determined to finish the crusade their father started. But disturbing revelations …
https://www.youtube.com/watch?v=2T_-7D1LH8I 
https://www.youtube.com/watch?v=d5AzUa5zABI 
From the beginnings of this show to now the ending coming up it has always taught about relationships for instance the show has said ""A wise man once told me, 'family don't end in blood.' But it doesn't start there either. Family cares about you, not what you can do for them family's there; for the good, bad, all of it. They got your back, even when it hurts. That's family. That sound like your mother?""-Dean Winchester(Supernatural Season 10:Inside Man).