Movie and Tv Shows To Get You In The Fall Mood
Harry Potter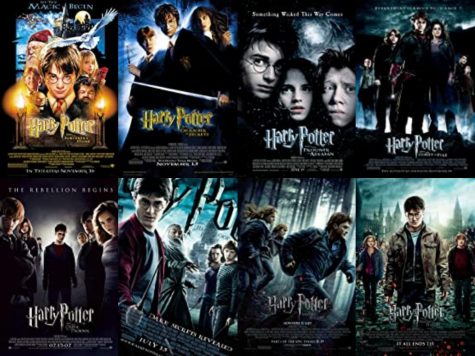 An orphaned boy enrolls in a school of wizardry, where he learns the truth about himself, his family and the terrible evil that haunts the magical world. 
An ancient prophecy seems to be coming true when a mysterious presence begins stalking the corridors of a school of magic and leaving its victims paralyzed. 
Harry Potter, Ron and Hermione return to Hogwarts School of Witchcraft and Wizardry for their third year of study, where they delve into the mystery surrounding an escaped prisoner who poses a dangerous threat to the young wizard. 
Harry Potter finds himself competing in a hazardous tournament between rival schools of magic, but he is distracted by recurring nightmares. 
With their warning about Lord Voldemort's return scoffed at, Harry and Dumbledore are targeted by the Wizard authorities as an authoritarian bureaucrat slowly seizes power at Hogwarts. 
As Harry Potter begins his sixth year at Hogwarts, he discovers an old book marked as "the property of the Half-Blood Prince" and begins to learn more about Lord Voldemort's dark past. 
As Harry, Ron, and Hermione race against time and evil to destroy the Horcruxes, they uncover the existence of the three most powerful objects in the wizarding world: The Deathly Hallows. 
Harry, Ron, and Hermione search for Voldemort's remaining Horcruxes in their effort to destroy the Dark Lord as the final battle rages on at Hogwarts. 
The Outsiders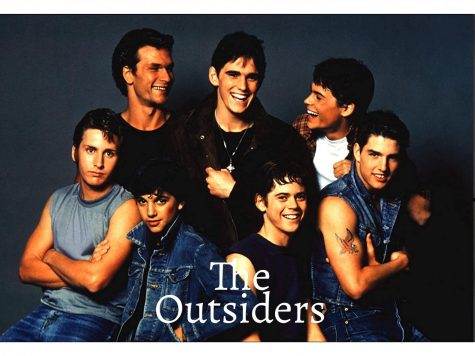 Tulsa, Oklahoma, 1965. Fourteen-year-old Ponyboy Curtis is the youngest of three orphaned brothers who live on the north side of town, the "wrong side" of the tracks. Sensitive Ponyboy used to have a good relationship with his oldest brother Darrel, but since Darrel became the household caregiver, he is always on Ponyboy's case. Caught in the middle is third brother Sodapop, who dropped out of school to work full time. They all belong to The Greasers, a gang of boys from the north side also from working class families, often broken. Ponyboy's main concern is that any problem they may encounter, especially in their Greaser activities, will lead to the authorities splitting up their family. He also believes Darrel would have outgrown them and become something in his life if it wasn't for his loyalty to the gang, and the need to take care of the family. The rest of the world sees the Greasers as all the same, the face being Dallas Winston, the most volatile one who has just been released… The rivalry between two gangs, the poor Greasers and the rich Socs, only heats up when one gang member kills a member of the other. 
E.T.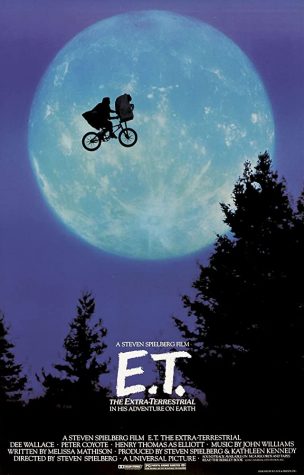 After a gentle alien becomes stranded on Earth, the being is discovered and befriended by a young boy named Elliott. Bringing the extraterrestrial into his suburban California house, Elliott introduces E.T., as the alien is dubbed, to his brother and his little sister, Gertie, and the children decide to keep its existence a secret. Soon, however, E.T. falls ill, resulting in government intervention and a dire situation for both Elliott and the alien. 
HalloweenTown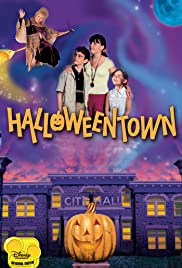 When a young girl living with her good-witch grandmother learns she too is a witch, she must help her grandmother save Halloweentown from evil forces. Marnie, Dylan, and Sophie Piper have their first out of many adventures! On Halloween, while Marnie is arguing with her mother Gwen, the kids' grandmother Aggie comes to visit. Aggie wants to start Marnie's witch training before her 13th birthday or Marnie will lose her powers forever. But there is another reason for Aggie's visit. Something dark & evil is growing in Halloweentown & Aggie wants help to defeat it. While Aggie & Gwen are arguing, Aggie uses magic which Marnie observes. After Aggie leaves to return to Halloweentown, Marnie, Dylan and, unknown to Marnie and Dylan, Sophie follow her onto the return bus. Soon afterwards, Gwen follows the children to Halloweentown. While there, Aggie & Gwen are attacked by the dark force in a movie theater. Marnie, Dylan & Sophie race to get the ingredients to activate Merlin's Wand to stop the evil.
Little Woman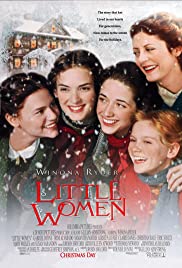 Louisa May Alcott's autobiographical account of her life with her three sisters in Concord, Massachusetts in the 1860s. With their father fighting in the American Civil War, sisters Jo, Meg, Amy and Beth are at home with their mother, a very outspoken women for her time. The story tells of how the sisters grow up, find love and find their place in the world.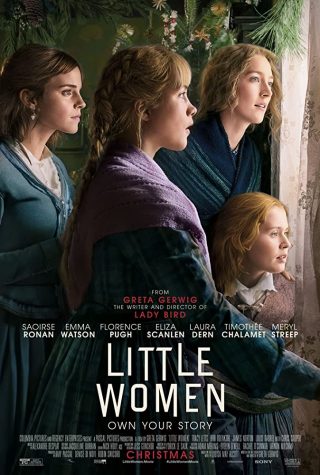 In the years after the Civil War, Jo March lives in New York City and makes her living as a writer, while her sister Amy March studies painting in Paris. Amy has a chance encounter with Theodore "Laurie" Laurence, a childhood crush who proposed to Jo, but was ultimately rejected. Their oldest sibling, Meg March, is married to a schoolteacher, while shy sister Beth develops a devastating illness that brings the family back together. 
Hocus Pocus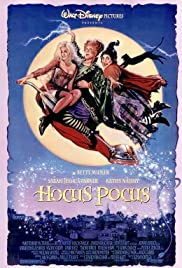 A curious youngster moves to Salem, where he struggles to fit in before awakening a trio of diabolical witches that were executed in the 17th century. 300 years have passed since the Sanderson sisters were executed for practicing dark witchcraft. Returning to life thanks to a combination of a spell spoken before their demise and the accidental actions of Max, the new-kid-in-town, the sisters have but one night to secure their continuing existence… 
Twitches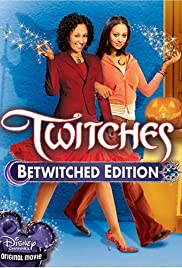 Two teen witches who were separated at birth and were adopted by two different families meet on their 21st birthday and must use their powers to save the world in which they were born, where their birth mother still lives. In the magic realm of Coventry, the twin sisters Artemis and Apolla are saved by their protectors Illeana and Karsh from the Darkness and brought to another dimension. They are adopted by different families but in their twenty-first birthday, their protectors force them to meet each other. Alex Fielding lost her mother three months ago and is alone seeking a job while Camryn Barnes lives with her beloved wealthy parents. Once together they find that they have magic powers, and they should return to Coventry to save their biological mother and their kingdom from the Darkness.
Ghostbusters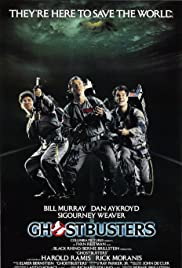 Three former parapsychology professors set up shop as a unique ghost removal service. Peter Venkman, Ray Stantz and Egon Spengler work at Columbia University. where they delve into the paranormal and fiddle with many unethical experiments on their students. As they are kicked out of the University, they really understand the paranormal and go into business for themselves. Under the new snazzy business name of 'Ghostbusters' and living in the old firehouse building they work out of, they are called to rid New York City of paranormal phenomenon at everyone's whim. – for a price. They make national press as the media reports the Ghostbusters are the cause of it all. Thrown in jail by the EPA, the mayor takes a chance and calls on them to help save the city. Unbeknownst to all, a long dead Gozer worshiper (Evo Shandor) erected a downtown apartment building which is the cause of all the paranormal activity. They find out the building could resurrect the ancient Hittite god, Gozer, and bring an end to all of humanity. Who are you gonna call to stop this terrible …? 
Halloween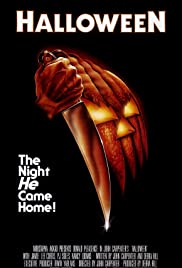 Fifteen years after murdering his sister on Halloween night 1963, Michael Myers escapes from a mental hospital and returns to the small town of Haddonfield, Illinois to kill again. The year is 1963, the night: Halloween. Police are called to 43 Lampkin Ln. only to discover that 15-year-old Judith Myers has been stabbed to death, by her 6-year-old brother, Michael. After being institutionalized for 15 years, Myers breaks out on the night before Halloween. No one knows, nor wants to find out, what will happen on October 31st, 1978 besides Myers' psychiatrist, Dr. Loomis. He knows Michael is coming back to Haddonfield, but by the time the town realizes it, it'll be too late for many people. 
Edward Scissor Hands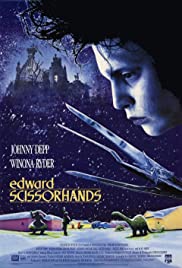 An artificial man, who was incompletely constructed and has scissors for hands, leads a solitary life. Then one day, a suburban lady meets him and introduces him to her world. In a castle high on top of a hill lives an inventor's greatest creation – Edward, a near-complete person. The creator died before he could finish Edward's hands; instead, he is left with metal scissors for hands. Since then, he has lived alone, until a kind lady called Peg discovers him and welcomes him into her home. At first, everyone welcomes him into the community, but soon things begin to take a change for the worse. 
Matilda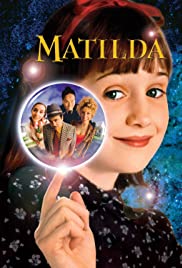 Story of a wonderful little girl, who happens to be a genius, and her wonderful teacher vs. the worst parents ever and the worst school principal imaginable. Matilda Wormwood is an exquisite and intelligent little girl. Unfortunately, Matilda is misunderstood by her family because she is very different from their ways of life. As time passes, Matilda finally starts school that has a kindly teacher, loyal friends and a sadistic principal. As she gets fed up with the constant cruelty, Matilda begins to realize that she has a gift of telekinetic powers. After some days of practice, Matilda suddenly turns the tables to stand up to her parents and outwit the principal. 
Dead Poet Society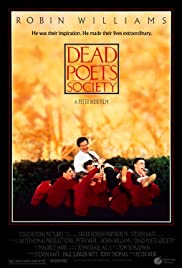 Maverick teacher John Keating uses poetry to embolden his boarding school students to new heights of self-expression. Painfully shy Todd Anderson has been sent to the school where his popular older brother was valedictorian. His roommate, Neil Perry, although exceedingly bright and popular, is very much under the thumb of his overbearing father. The two, along with their other friends, meet Professor Keating, their new English teacher, who tells them of the Dead Poets Society, and encourages them to go against the status quo. Each does so in his own way and is changed for life. 
Good Will Hunting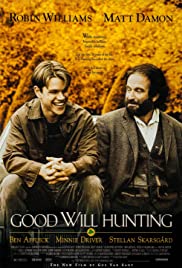 Will Hunting, a janitor at M.I.T., has a gift for mathematics, but needs help from a psychologist to find direction in his life. A touching tale of a wayward young man who struggles to find his identity, living in a world where he can solve any problem, except the one brewing deep within himself, until one day he meets his soul mate who opens his mind and his heart. 
Big Fish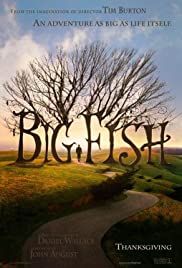 A frustrated son tries to determine the fact from fiction in his dying father's life. United Press International journalist Will Bloom and his French freelance photojournalist wife Josephine Bloom, who is pregnant with their first child, leave their Paris base to return to Will's hometown of Ashton, Alabama on the news that his father, Edward Bloom, stricken with cancer, will soon die, he being taken off chemotherapy treatment. Although connected indirectly through Will's mother/Edward's wife, Sandra Bloom, Will has been estranged from his father for three years since his and Josephine's wedding. Will's issue with his father is the fanciful tales Edward has told of his life all his life, not only to Will but the whole world. As a child when Edward was largely absent as a traveling salesman, Will believed those stories, but now realizes that he does not know his father, who, as he continues to tell these stories, he will never get to know unless Edward comes clean with the truth before he dies. On the brink of his own family life beginning, Will does not want to be the … 
When Harry Met Sally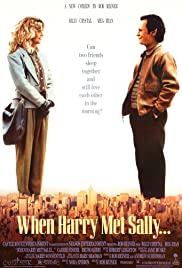 Harry and Sally have known each other for years, and are very good friends, but they fear sex would ruin the friendship. Harry and Sally meet when she gives him a ride to New York after they both graduate from the University of Chicago. The film jumps through their lives as they both search for love, but fail, bumping into each other time and time again. Finally, a close friendship blooms between them, and they both like having a friend of the opposite sex. But then they are confronted with a problem. 
The Blind Side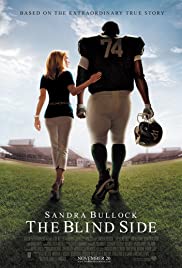 The story of Michael Oher, a homeless and traumatized boy who became an All-American football player and first-round NFL draft pick with the help of a caring woman and her family. Based on the true story of Leigh Anne Tuohy and Sean Tuohy who take in a homeless teenage African American, Michael Oher. Michael has no idea who his father is, and his mother is a drug addict. Michael has had little formal education and few skills to help him learn. Leigh Anne soon takes charge, however, as is her nature, ensuring that the young man has every opportunity to succeed. When he expresses an interest in football, she goes all out to help him, including giving the coach a few ideas on how best to use Michael's skills. They not only provide him with a loving home but hire a tutor to help him improve his grades to the point where he would qualify for an NCAA Division I athletic scholarship. Michael Oher was the first-round pick of the Baltimore Ravens in the 2009 NFL draft. 
Beauty And The Beast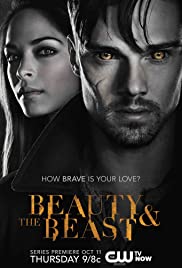 A beautiful detective falls in love with an ex-soldier who goes into hiding from the secret government organization that turned him into a mechanically charged beast. Detective Catherine Chandler, shaken to the core over the fact that everything she thought she knew about her life has been a lie, is determined to get answers to the secrets that have been revealed about her family. Cat must also try to navigate her evolving relationship with handsome doctor Vincent Keller, who struggles with becoming a terrifying beast when he is enraged, unable to control his super-strength and heightened senses. Cat and Vincent continue to grapple with the desire to be a normal couple while trying to keep a low profile in order to stay one step ahead of the mysterious organization known as Muirfield, now on the hunt for both.
Grimm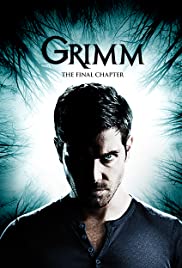 A homicide detective discovers he is a descendant of hunters who fight supernatural forces. Portland detective, Nick Burkhardt, has seen some gruesome crime scenes, but nothing prepares him for the strange visions he begins seeing seemingly regular people momentarily transforming into hideous monsters. A visit from his only living relative reveals the truth. Nick has inherited the ability to see supernatural creatures, and as a "Grimm," he is tasked with keeping the balance between mankind and the mythological. A reformed "Big Bad Wolf" becomes his greatest and reluctant ally and confidant. It's not long before his work as a policeman leads Nick to the criminals, he once thought were only found in fairy tales. 
Once Upon A Time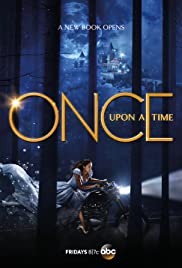 A young woman with a troubled past is drawn to a small town in Maine where fairy tales are to be believed. For Emma Swan, life has been anything but a happy ending. But when she's reunited with Henry – the son she gave up for adoption ten years ago – on the night of her 28th birthday, everything changes. The now 10-year-old Henry is in desperate need of Emma's help because he believes from reading a book of fairy-tales that she's the daughter of Snow White and Prince Charming – who sent her away from the Enchanted Forest to be protected from a curse that was enacted by the Evil Queen. Emma initially refuses to believe a word of Henry's story but soon finds that his hometown of Storybrooke, Maine is more than it seems. Because it's in Storybrooke that all the classic characters we know are frozen in time with no memories of their former selves – except for the Evil Queen, who is Storybrooke's mayor and Henry's adoptive mother Regina Mills. Now, as the epic "Final Battle" for the future of both worlds' approaches, Emma will have to accept her destiny and uncover the mystery behind a place … 
Haven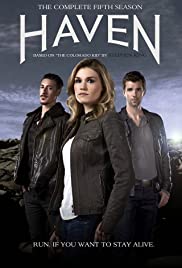 Many in the coastal town of Haven, Maine have a dormant curse or "trouble" that could trigger at any time for any reason. FBI agent Audrey Parker, the sheriff and the town's black sheep must deal with the troubles' deadly effects. She has no past. She has no family. She was raised in an orphanage. So, she lives for what she does best: be an FBI agent. That's why Audrey Parker is sent to a distant Maine village called Haven, to investigate the crime of a prison fugitive. What she does not know, is that her past is connected to that village, that old threats from the past are coming back, and she is going to be a central piece on everyone's life… or death. 
Shadowhunters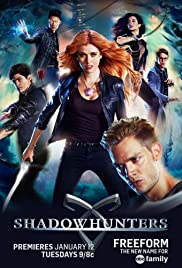 After her mother disappears, Clary must venture into the dark world of demon hunting and embrace her new role among the Shadowhunters. Clary Fray is a normal teenager living in Brooklyn with her mother. One day, she discovers that she is descended from a line of Shadowhunters; humans born with angelic blood that fight to protect our world from demons. After her mother is kidnapped, Clary must team up with three Shadowhunters: Jace, Alec and Isabelle and her best friend Simon on a quest to find her mother and recover her past.
The Shannara Chronicles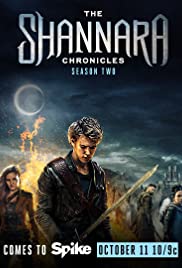 Series of adventures, war, and evil that occur throughout the history of the Four Lands. An Elvish tree, known as the Ellcrys, is dying. The bad news is that the tree has been the only piece of magic that protects the Four Lands from the Demon World. Amberle Elessedil is the only one who can save the tree. But she must unlock magic that the Elves haven't used in thousands of years. With the help of Wil Ohmsford, she travels to find the lost magic. But it won't be an easy task. 
Buffy The Vampire Slayer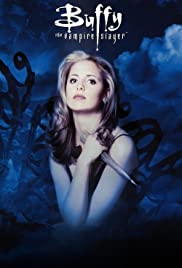 A young woman, destined to slay vampires, demons and other infernal creatures, deals with her life fighting evil, with the help of her friends. "In every generation there is a chosen one… she alone will stand against the vampires, the demons and the forces of darkness. She is the slayer." Buffy Summers knows this tale by heart, and no matter how hard she tries to be just a "normal girl", she cannot escape from her destiny… Thankfully, she is not alone in her quest to save the world, as she has the help of her friends, the hilarious (and surprisingly quite effective) evil-fighting team called "The Scooby Gang". Together, Buffy & co. will slay their demons, survive one apocalypse after another, attend high school and college… and above all, understand that growing up can truly be Hell sometimes… literally.
Angel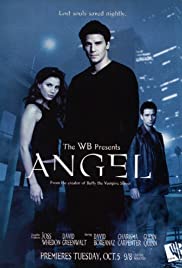 The vampire Angel, cursed with a soul, moves to Los Angeles and aids people with supernatural-related problems while questing for his own redemption. The vampire Angelus, now known as Angel, has a human soul, but committed terrible crimes in the past. Seeking forgiveness and trying to redeem himself, he moves from Sunnydale (and a relationship with Buffy Summers, of "Buffy the Vampire Slayer") to Los Angeles, where he helps the downtrodden by thwarting the supernatural creatures that prey on them. 
Chilling Adventures Of Sabrina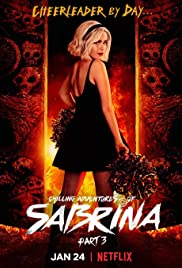 As her 16th birthday nears, Sabrina must choose between the witch world of her family and the human world of her friends. Reimagines the origin and adventures of Sabrina: The Teenage Witch as a dark coming-of-age story that traffics in horror, the occult and, of course, witchcraft. Tonally in the vein of Rosemary's Baby and The Exorcist, this adaptation finds Sabrina Spellman wrestling to reconcile her dual nature – half-witch, half-mortal – while standing against the evil forces that threaten her, her family and the daylight world humans inhabit. 
Riverdale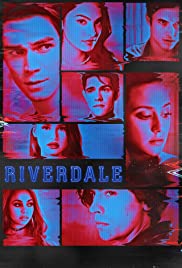 While navigating the troubled waters of romance, school and family, Archie and his gang become entangled in dark Riverdale mysteries. After the death of one of the rich and popular Blossom twins on the 4th of July, the small town of Riverdale investigates the murder. The series starts in September, the beginning of a new school year, that brings with it new students, relationships, and reveals the mysteries of the past 4th of July. 
Young Nancy Drew makes plans to leave her hometown for college after high school graduation but finds herself drawn into a supernatural murder mystery. 
Bones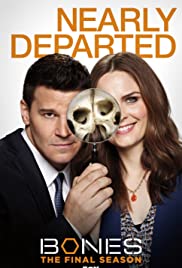 Forensic anthropologist Dr. Temperance "Bones" Brennan and cocky F.B.I. Special Agent Seeley Booth build a team to investigate murders. Quite often, there isn't more to examine than rotten flesh or mere bones. Brilliant, but socially inept, forensic anthropologist Dr. Temperence Brennan works at the Jeffersonian Institute in Washington DC. After consulting for him on a FBI case, she is approached by cocky yet charming Former Army Ranger turned Special Agent, Seeley Booth to help the Bureau solve crimes by identifying human remains that are too far gone for standard FBI forensic investigations. Brennan's empirical, literal view of the world causes friction with Booths emotive, instinctive attitude creating a volatile relationship. However, as their case load increases the symbiotic partnership produces results and with the support of Brennan's Squint Squad, murderers, past and present should be on the lookout. 
X-Files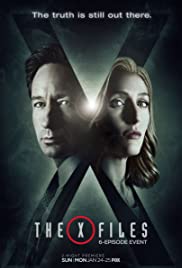 Two F.B.I. Agents, Fox Mulder the believer and Dana Scully the skeptic, investigate the strange and unexplained, while hidden forces work to impede their efforts. Two FBI agents, Fox Mulder and Dana Scully work in an unassigned detail of the bureau called the X-Files investigating cases dealing with unexplained paranormal phenomena. Mulder, a true believer, and Scully, a skeptic, perceive their cases from stand points of science and the paranormal. 
Dexter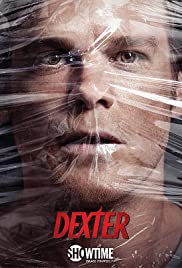 By day, mild-mannered Dexter is a blood-spatter analyst for the Miami police. But at night, he is a serial killer who only targets other murderers. Dexter Morgan, Miami Metro Police Department blood spatter analyst, has a double life. When he's not helping the Homicide division solving murders, he spends his time hunting and killing bad guys that slip through the justice system. He spends his sun-drenched days solving crimes – and moonlit nights committing them. But not to worry, our cool-blooded Dexter doesn't kill just anyone. He reserves his homicidal hobbies to taking only the lives of other killers. 
Lucifer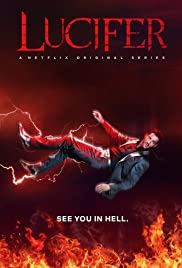 Lucifer Morningstar has decided he's had enough of being the dutiful servant in Hell and decides to spend some time on Earth to better understand humanity. He settles in Los Angeles – the City of Angels. Lucifer Morningstar, bored from his sulking life in hell, comes to live in Los Angeles. While there, he helps humanity with its miseries through his experience and telepathic abilities to bring people's deepest desires and thoughts out of them. While meeting with a Detective in his nightclub (Lux), a shootout involving him, and the Detective leads him to become an LAPD consultant who tries to punish people for their crimes through law and justice. 
My babysitters a vampire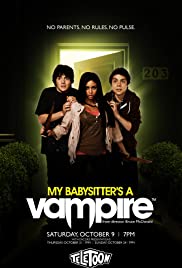 A teenager discovers the girl hired to look after his little sister is a vampire. Ethan Morgan is a geeky freshman, not trusted by his parents to stay home alone with his little sister Jane. They hire Erica, a girl from Ethan's high school who is a huge fan of "Dusk", as a babysitter. However, Erica comes across her best friend Sarah, and Jesse, Sarah's vampire ex-boyfriend, on the night she is to babysit, and decides to attend a party that Jesse is throwing instead. During a fight between Sarah and Jesse, Sarah ends up at Ethan's house and tells Ethan's parents that she was asked to babysit instead. Ethan has a vision when touching Sarah, and notices she has no reflection in the mirror, leaving him suspicious of her. He confides this in his dorky best friend, Benny. Sarah leaves to get Erica back from the party, knowing the party is full of bloodthirsty vampires. Curious, the boys have Benny's grandmother watch over Jane while they follow Sarah. They see her feed on a rat and realize she is a vampire. Sarah quickly explains that she is only a fledgling, a vampire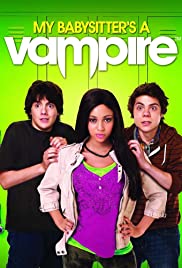 Ethan Morgan, his half-vampire babysitter and pals battle against creatures from their nightmares. Ethan Morgan is a geeky freshman, not trusted by his parents to stay home alone with his little sister Jane. They hire Erica, a girl from Ethan's high school who is a huge fan of "Dusk", as a babysitter. However, Erica comes across her best friend Sarah, and Jesse, Sarah's vampire ex-boyfriend, on the night she is to babysit, and decides to attend a party that Jesse is throwing instead. During a fight between Sarah and Jesse, Sarah ends up at Ethan's house and tells Ethan's parents that she was asked to babysit instead. Ethan has a vision when touching Sarah, and notices she has no reflection in the mirror, leaving him suspicious of her. He confides this in his dorky best friend, Benny. Sarah leaves to get Erica back from the party, knowing the party is full of bloodthirsty vampires. Curious, the boys have Benny's grandmother watch over Jane while they follow Sarah. They see her feed on a rat and realize she is a vampire. Sarah quickly explains that she is only a fledgling, a vampire … 
The Walking Dead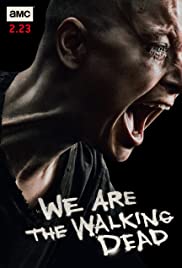 Sheriff Deputy Rick Grimes wakes up from a coma to learn the world is in ruins and must lead a group of survivors to stay alive. Sheriff Deputy Rick Grimes gets shot and falls into a coma. When awoken he finds himself in a Zombie Apocalypse. Not knowing what to do he sets out to find his family, after he's done that, he gets connected to a group to become the leader. He takes charge and tries to help this group of people survive, find a place to live and get them food. This show is all about survival, the risks and the things you'll have to do to survive.
Warehouse13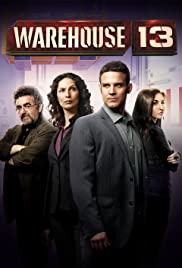 Pete and Myka, U.S Secret Service agents, are deployed in South Dakota's Warehouse 13 with a new assignment from an authority above and outside the government. After saving the life of the President in Washington D.C., a pair of U.S Secret Service agents are whisked away to a covert location in South Dakota that houses supernatural objects that the Regents, an Authority above and outside any government, have collected over the centuries. Their new assignment: retrieve lost objects called "Artifacts", seemingly harmless items that can possess immense power, and investigate reports of new ones. 
Fringe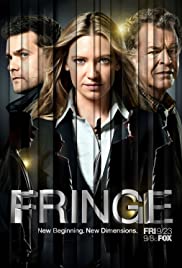 An F.B.I. agent is forced to work with an institutionalized scientist and his son in order to rationalize a brewing storm of unexplained phenomena. The FBI teams up with a formerly-institutionalized scientist – who was performing experiments on the fringe of real science – and his son to investigate weird crimes that are seemingly part of a larger pattern, and may be connected with a global company called Massive Dynamic. 
Teen Wolf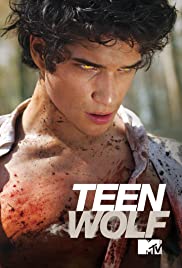 An average high school student and his best friend get caught up in some trouble causing him to receive a werewolf bite. As a result, they find themselves in the middle of all sorts of dramas in Beacon Hills. Scott McCall was just another kid in high school. Until, one night his best friend Stiles brings him to the woods, to look for a dead body, and Scott is bitten by a werewolf. Being a werewolf came with its perks- stronger, faster, new star in the lacrosse team, popularity- but also made it hard to control his anger. Scott has also fallen for the new girl in town, Allison, whose dad is trying to hunt and kill Scott. Scott now has to try and balance his out of control life, figure out how to control his new powers, try not to be killed by the alpha that bit him, and protect Allison- and keep her from finding out his big secret. 
Locke and Key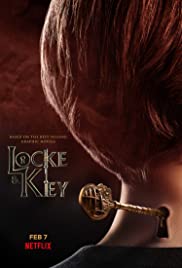 After their father is murdered under mysterious circumstances, the three Locke siblings and their mother move into their ancestral home, Keyhouse, which they discover is full of magical keys that may be connected to their father's death. After their father is murdered under mysterious circumstances, the three Locke siblings and their mother move into their ancestral home, Keyhouse, which they discover is full of magical keys that may be connected to their father's death. As the Locke children explore the different keys and their unique powers, a mysterious demon awakens – and will stop at nothing to steal them. From Carlton Cuse and Meredith Averill, Locke and Key is a coming-of-age mystery about love, loss, and the unshakable bonds that define family. 
The Order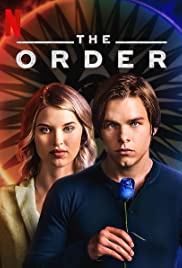 Out to avenge his mother's death, a college student pledges to a secret order and lands in a war between werewolves and practitioners of dark magic. 
Ghost Whisperer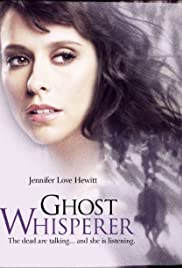 A newlywed with the ability to communicate with the earthbound spirits of the recently deceased overcomes skepticism and doubt to help send their important messages to the living and allow the dead to pass on to the other side. Melinda Gordon inherited her "gift" – the ability to see and talk with the spirits of dead people – from and was coached in its use by her grandmother. Running an antique store in a small town, newly married to a paramedic, Melinda helps the ghosts wandering around who are trapped between worlds by helping them to resolve unfulfilled aspects of their former life. 
High School Musical & High School Musical The Musical Series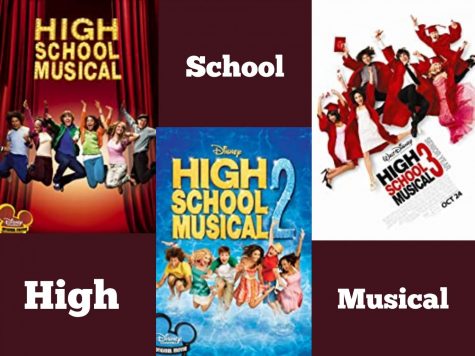 A popular high-school athlete and an academically gifted girl get roles in the school musical and develop a friendship that threatens East High's social order. Troy Bolton and Gabriella Montez are two totally different teenagers who meet at a party while singing karaoke on New Year's Eve. The next week, Troy returns to East High, his high school in New Mexico, to find that Gabriella is a new student there. They quickly become close friends and accidentally audition for the school musical. They both get callbacks, infuriating drama queen Sharpay Evans and her sidekick brother Ryan. Then Chad, Troy's best friend and basketball teammate, and Taylor, Gabriella's new friend on the decathlon team, must make Gabriella hate Troy. 
School's out for summer and the East High Wildcats are ready to make it the time of their lives after landing jobs in a wealthy country club owned by Sharpay and Ryan's family. Troy is offered a job at Ryan & Sharpay's country club and ends up landing jobs for Gabriella, Chad, Taylor, Kelsi, Jason, Martha and Zeke. He is then introduced to Sharpay's parents and realizes that Sharpay can land him many opportunities and even a basketball scholarship. Meanwhile, while Troy starts hanging out with the rich folk, Chad is worried that Troy will forget his friends. Gabriella feels as though she is losing Troy to Sharpay. In the end, Troy will have to learn how to think about his scholarship without losing his friends. 
As seniors in high school, Troy and Gabriella struggle with the idea of being separated from one another as college approaches. Along with the rest of the Wildcats, they stage a spring musical to address their experiences, hopes and fears about their future.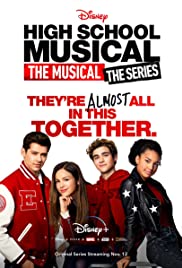 Troy and the gang of East High School are going through their senior year, facing graduating and going their separate ways. Coming to terms with the reality of it all, Troy wants to attend the nearby University of Albuquerque next year on a basketball scholarship, but Gabriella wants to attend Stanford University in California. Meanwhile, Sharpay, the school's shallow and spoiled rich girl, plots to go all out planning the school's final musical show with the idea to add music to her hopes and fears about the future. While Sharpay takes an up-and-coming British exchange student under her wing, her flamboyant fraternal twin brother, Ryan, has his sights set on something different after school. In addition, Troy's best friend and basketball teammate Chad, and Garbiella's best friend Taylor, all have their sights set on their plans after high school and come to terms with the reality of the real world. 
The students from the school where the High School Musical films were shot stage a musical production based on the franchise. 
Coraline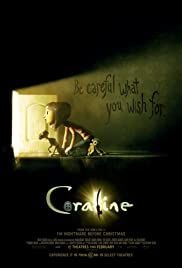 An adventurous 11-year-old girl finds another world that is a strangely idealized version of her frustrating home, but it has sinister secrets. When Coraline moves to an old house, she feels bored and neglected by her parents. She finds a hidden door with a bricked-up passage. During the night, she crosses the passage and finds a parallel world where everybody has buttons instead of eyes, with caring parents and all her dreams coming true. When the Other Mother invites Coraline to stay in her world forever, the girl refuses and finds that the alternate reality where she is trapped is only a trick to lure her. 
Corpse Bride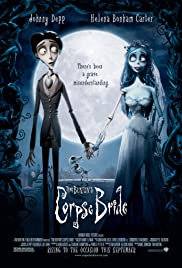 When a shy groom practices his wedding vows in the inadvertent presence of a deceased young woman, she rises from the grave assuming he has married her. Set back in the late 1800s in a Victorian village, a man and woman by the names of Victor Van Dort and Victoria Everglot are betrothed because the Everglots need the money or else they'll be living on the streets and the Van Dorts want to be high in society. But when things go wrong at the wedding rehearsal, Victor goes into the woods to practice his vows. Just as soon as he gets them right, he finds himself married to Emily, the corpse bride. While Victoria waits on the other side, there's a rich newcomer that may take Victor's place. So, two brides, one groom, who will Victor pick? 
Gilmore Girls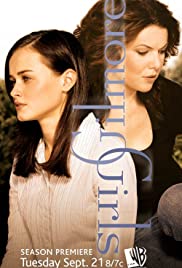 A dramedy centering around the relationship between a thirtysomething single mother and her teen daughter living in Stars Hollow, Connecticut. Thirty-two-year-old single mom, Lorelai, lives with her teenage daughter Rory in the small town of Stars Hollow, Connecticut, with crazy neighbors and many ups and downs. 
The Haunting On Hill House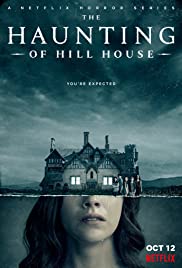 Flashing between past and present, a fractured family confronts haunting memories of their old home and the terrifying events that drove them from it. Explores a group of siblings who, as children, grew up in what would go on to become the most famous haunted house in the country. Now adults, and forced back together in the face of tragedy, the family must finally confront the ghosts of their past, some of which still lurk in their minds while others may actually be stalking the shadows of Hill House.
American Horror Story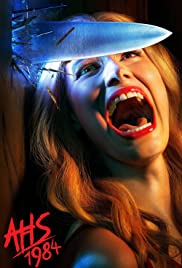 An anthology series centering on different characters and locations, including a house with a murderous past, an insane asylum, a witch coven, a freak show circus, a haunted hotel, a possessed farmhouse, a cult, the apocalypse, and a slasher summer camp. Physical and psychological horrors affect a decomposing family, workers and residents of an insane asylum, a coven of witches, a cast of circus freaks, the employees and guests at a struggling hotel, a family who moved into a mysterious farmhouse, the members of a small suburb in Michigan, the surviving members of the Apocalypse and the counselors of a creepy summer camp in this haunting anthology series, focusing on the themes of infidelity, sanity, oppression, discrimination, addiction and exploitation.
*Summary Help Form IMBD.com*