Comic
"Chaotic Life" is a comic strip that follows common characters throughout various situations. Our comic artist for 2022-2023 is Guadalupe Sandoval, a senior at North High School.
Comic #1: Fall 2022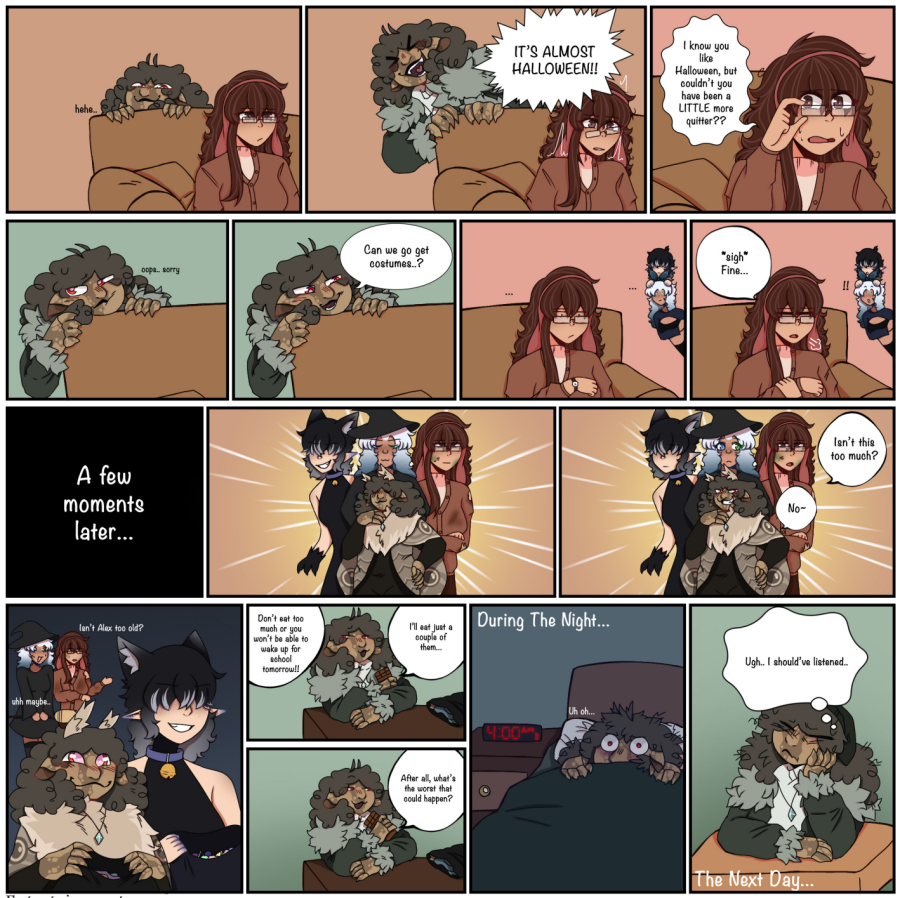 "This Just In…" is a comic strip that follows Ellie, Oreo and their friends featured each week here and also in every printed issue of The Oracle. All art done by Nat Huber.
A Note from Nat Huber, comic artist:
Dear Readers,
Thank you all for following the journey of "This Just In…!" It's been a surreal three years; it still hasn't fully hit me that it's over. I plan on writing other comics in the future, and I'll be posting art-related updates on my Instagram, @the_eevee_mama. Thanks again for reading!
                             – Nat Huber
52: Graduation

51: Future

50: Adventure 

47: Virtual Friend

46: Haircut

45: Assistance

43: Cooking

42: Trivia

41: Silence

40: Surprise

39: Nostalgia

38: Shopping

37: Crush

36: Lost

35: Double Date – Part 2

34: Double Date – Part 1

33: High Score

32: Listener

31: Extremes

28: Intimidation

25: Pizza

24: Boredom

23: Spoilers

22: Movies

21: Time

20: Stolen

19: Reading

18: Procrastinating

17: Easter

16: Spring Weather

15: "Sick Day"

14: "Weekends"

13: "Video Games"

12: "Valentine's Day"

11: "Resolutions"

10: "Names"

9: "Borrowing"

7: "Homework Help"

6: "Sport's Game"

5: "Questions"

4: "Grades"

3: "Studying"

2: "Instructions"

1: "Sleep Schedule"