Fall With Covid
During fall usually there are many things to look forward to: pumpkin patches, haunted houses, Halloween parties, trick-or-treating and many more activities. But we're currently in a pandemic with the numbers of cases and deaths continually going up. So, what are some things that you can still do during the fall while still being safe?
Outdoor Activities
There are several things for you to be able to do outside during fall.
Find a local apple orchard and go apple picking or visit a pumpkin patch. You can visit the Iowa Orchard  in Urbandale, which is open on weekends only and has a variety of outdoor activities, such as apple picking, strawberry picking, a farmers market, homemade pies, a pumpkin patch and a family fun zone.
Go to a haunted house. Some haunted houses will be open. Slaughter House has a plan to keep their workers and their guests safe. "The Slaughter House is taking several measures to make our attractions safe this Halloween."  You can Learn more about the precautions they are taking on their FAQ page listed here 
Go on a graveyard tour. In Des Moines, they have a two-hour tour called "Des Moines Haunted Tales Tour". The two-hour tour takes you around to "discover the gruesome and haunted stories of Des Moines with our expert local tour guide it's not for the faint of heart! You will visit the cemeteries  and hear the ghost stories of grave robber…" and much more. On the tours you are required to wear a mask, they don't allow any handshaking, and you get contactless tickets, they ask if the guest and hosts aren't felling well to stay home and you get to gauge how safe you want your experience to be.
Go to the drive in in Valle, Iowa. The drive in is a great way to fix the itch to actually go out and see a movie while being able to bring whatever concessions you want and being able to make a bed in the back of your car to enjoy the show all while being able to socially distance from others. On Valle Drive In's website, you can reserve your spot for the movie, guaranteeing you get in with their limited capacity.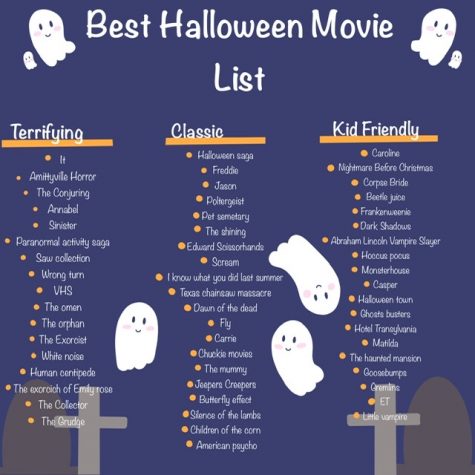 Things to do at home
Bake desserts. You can bake all kinds of desserts while you are at home, but pumpkin makes it seem more like fall. You can make pumpkin bread pie, cupcakes, etc; the results are endless. You can also take the time to decorate cookies, make haunted cakes, or take up Halloween recipes you have always wanted to try!
Carve pumpkins. This one is explanatory enough: get a knife and a pumpkin, and let your creativity fly! You could also hold a competition among friends online.
Create a fort and have a spooky movie marathon. Gather up all the blankets in the house and make an extravagant fort, get candies from the dollar store, don't forget popcorn, and pull up Netflix.
Make fall care gifts for your friends and send them out via mail or make a drive by drop off with the goodies.
If you decide to try any of the listed activities, send us a pic on our Instagram or Snapchat @dmnorthmedia.