Emily Yin: Perseverance On and Off the Court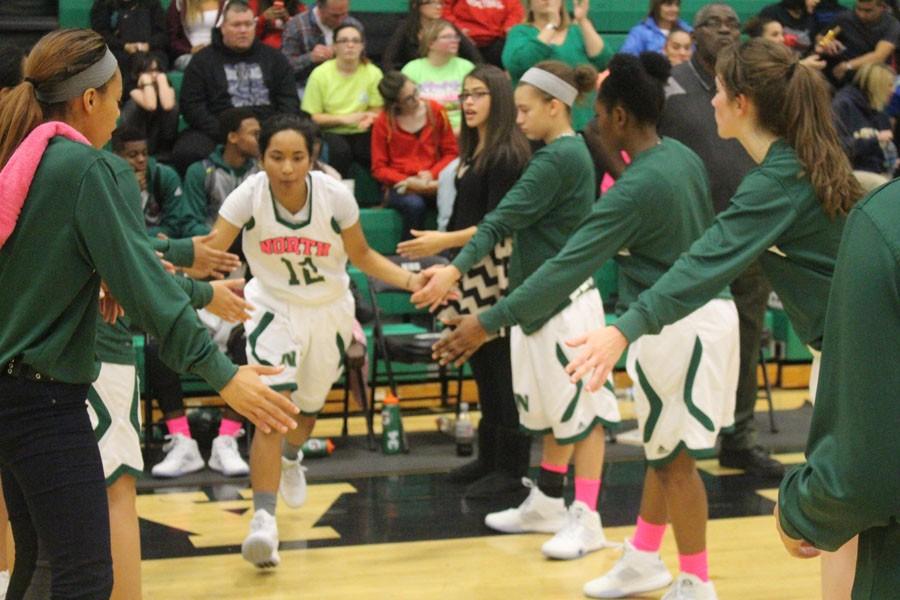 Senior Emily Yin has been devoted to the girl's basketball team for three years and continues to persevere through tough times during the seasons. Being only three years old when she began playing basketball it has become a sport that comes natural to her. As a senior, it has become prominent throughout the years that the girl's basketball team has not won a game throughout Yin's high school career until this year.
On Thursday, December 3, 2015, it was a record-breaking night for the Lady Bears. They are not notorious for winning, but throughout the years they've grown as a team. Each girl on the team has come back, determined for that win they've been working for, and the hard work has truly paid off.
Yin touches on her secrets as to persevering through the tough losses. "You look at film, you listen to your coaches, take feedback and criticism and put that into practice and work on it and not get frustrated. When you get frustrated, you're going to shut down, and that's the one thing you can't do," she said.
In addition to the harsh critiques, it can be difficult to compete with the boy's basketball team being so praised all year. It's clear that the boys have been successful but that doesn't mean the girls deserve any less recognition, but that's a whole new ball game.
Yin explains how difficult moments only motivate her to do better. "Some difficult moments are when people say we're not good enough, and they always bash us. So in practice we work extra hard and we push ourselves. We thrive off that negative energy and we come together as a group."
To Yin, basketball is not just a sport anymore, it has become a learning mechanism that has taught her more than she thought she would learn on the court. Many athletes may relate.
"First, I was very quiet but now I've learned to be a leader and help my teammates," Yin said.
Leadership is important to the team, and that shows as the season unfolds. As graduation quickly approaches, Yin reminisces on her basketball and high school career. "I think basketball has opened my mind to a lot of things and has led me to discover different things about who I am as a person and what motivates me," she said.
Senior year isn't over yet for Yin and the Lady Bears, it's just the beginning.