Senior Night: A Night to Remember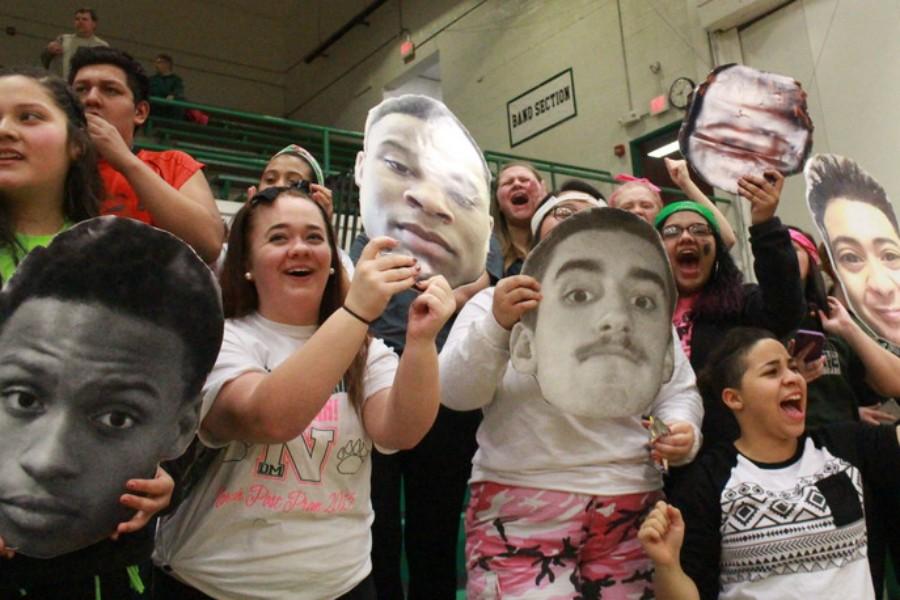 On Friday, February 5th 2016, the Bears' Den was filled with countless emotions on Senior Night.
Senior Night was a huge success, with a big crowd and a big win at home against Ottumwa. The final score against the Bulldogs, was 75-48. All Senior boys basketball players and cheerleaders got the chance to participate in one of their last home basketball games. The night was filled with humbleness, excitement and unity among students and fans as if all were family.
Senior Night started off with a bang to say the least, with only 30 seconds into the first quarter Tyreke Locure sneaks a pass to Jal Bijiek who makes the first score a dunk. The crowd is always pumped to see a dunk, although they reoccur a lot through out North basketball games. Dontre English comes in strong with assists and three-pointers and even a dunk to kick off the end of his Senior year.
The girls basketball team with hold their Senior Night on Friday, February 12th 2016, against the Hoover Huskies, and it is important to be there to support the girls on their night as well!
The next game for the Polar Bears is Tuesday, February 9th 2016 and will be against Ankeny High School. Be there to support all teams!