North's pool up for date Thursday at open forum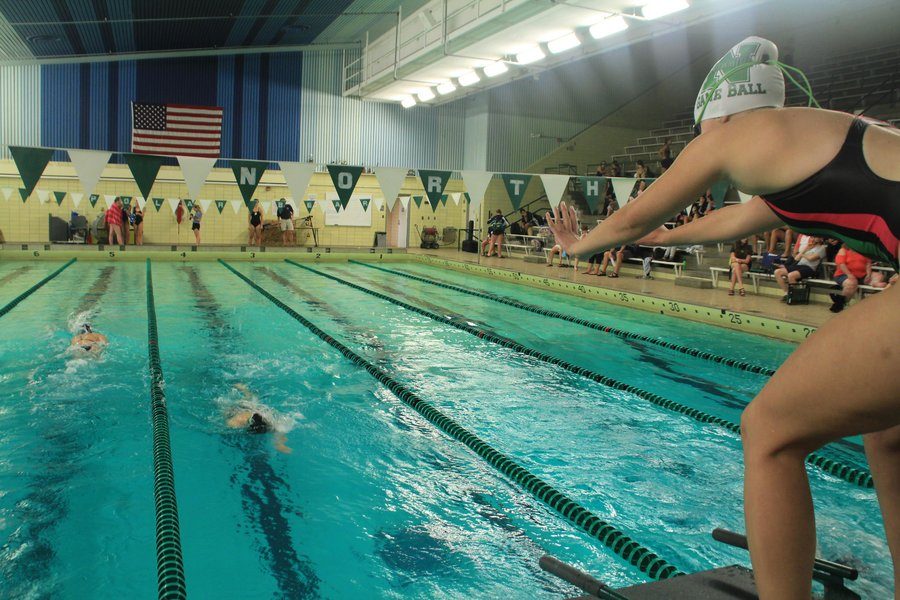 Sky Holmes, Reporter
June 29, 2018
Matt Smith, chief schools officer of DMPS, and Jason Allen, director of district activities and community education, held a community-wide meeting with just more than 100 students, alumni and community members in attendance at the North High School auditorium. The topic of discussion was whether the school should replace North High's swimming pool with a multipurpose gym or keep the existing swimming pool. 
Smith started the discussion with an announcement to be open-minded.
"I tell this to everyone I come in contact with, if you got hate in your heart this is not the place for you, this is about dialogue, this is about recognizing what everybody here brings to the table," Smith said.  
Smith then went on to point out that pool maintenance costs about $200,000 a year and there were only eight students on the swim team in the 2015/16 year, ten during the 2016/17 year and four during the 2017/18 year. The pool is also used by a local swim team, The Otters, but only 12.5 percent were enrolled at North High School in the summer of 2018. 
The North High pool is home to many more people than just students. The Otters, as mentioned above, have used this for many years. Many parents of the Otters and swimmers on the North High team current, past and future believe that the pool should not be replaced. 
"I've looked into opportunities that provide similar skills that would be learned through the North High Otters program, and a lot of those are available very far away from here at very high costs," said Alyssa McDonald, English teacher and academic interventionist at North. 
McDonald goes on to give suggestions to where else provides the opportunities that the Otters give, but all led to either financial or transportation issues.  
"But all of those require significant funding and transportation, which I know my family would struggle to provide and I am of much higher of socioeconomic means than my neighbors and other community members, as well as other families that would feed into North High school," she said. 
Former North High School student Sekou Mtayari believes that North should fill in the swimming pool for additional gym space. 
"Just from what I've seen while I was here as a student, with the swim team I didn't really see a big turn out with the high school teams," Mtayari said. 
Mtayari then went on to talk about how filling in the pool would benefit current North students. 
"The JV and freshmen games nobody can really fit into the small gym. The track team practiced in the hallways, cheerleaders were practicing in the student center. It would open up a lot of room for programs that are starting to overload on numbers," Mtayari said. 
The conversation is expected to continue and The Oracle will bring updates as they happen. Follow us on all social media: @DMNorthMedia.