Thanksgiving Ready Outfits
Marisela Aguilar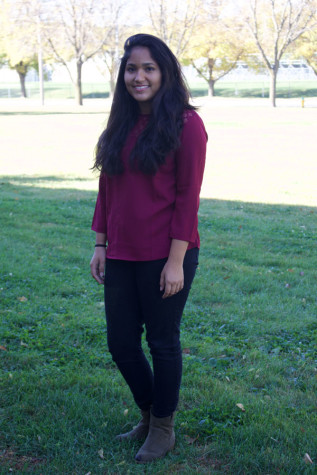 Marisela Aguilar models an easy outfit   that could be recreated for family time during Thanksgiving. Her burgundy top from Marshalls, flawlessly captures fall into a shirt. The cut outs near the neckline doesn't distract too much throughout the outfit and adds just a little touch of edgy-ness but still is appropriate for dinner with the family. Aguilar's booties from Target, add a subtle hint of army green to the outfit that accommodates well to the autumn season. This style of booties are a statement piece in Aguilar's wardrobe because of the fact that you can dress them up or down. Aguilar finds the perfect balance to compliment this outfit for the fall time.
Cesar Marfal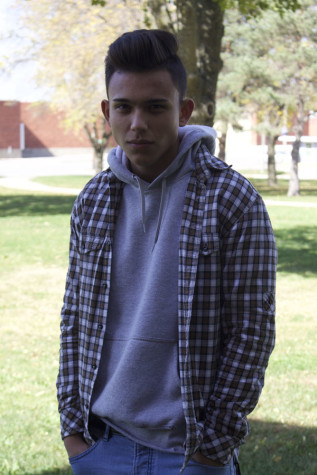 Cesar Marfal carefully illustrates an outfit that can easily be put together for a casual fall day. Flannels are all the rave even in 2015 for the autumn season, but Marfal puts a different spin on the trend. Marfal wears an inexpensive Hanes heather gray hoodie, that pairs well with his flannel overtop from Uniqlo. Marfal's jeans will grab your attention right away towards the textured design. These biker jeans from H&M, add a touch of edgy-ness to the look but still manages to have a balance between edgy-ness and being comfortable. Furthermore, his simple all white Nikes sneakers pulls the outfit all together. Marfal's look captures what fall is about in a stylish yet comfortable manner, which is perfect for a date during the fall or even stuffing your face during Thanksgiving.
Tina Ho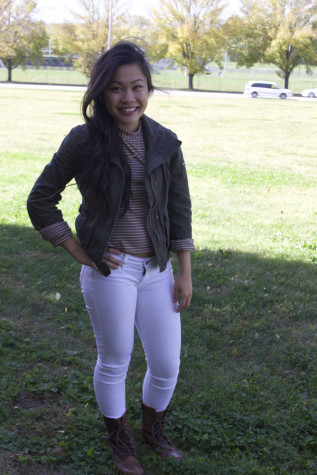 Tina Ho wears an outfit that can easily be transformed from the summer to fall. Ho effortlessly does this by, topping a neutral outfit with an army green utility jacket from Abercrombie Fitch and a pair of combat boots from Journeys. Ho's outfit is very complimentary to the fall and could possibly be worn for a fall date or thanksgiving dinner with the family. Fall is all about the layers, and the neutrals, and Ho perfectly captures the essence of fall through her style.
Akai Thiphavong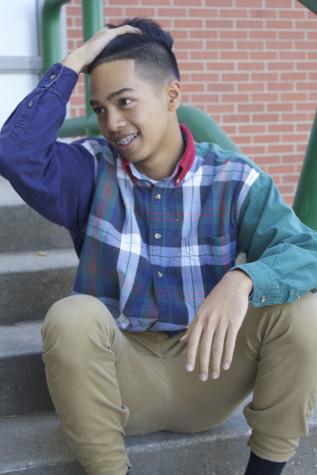 Akai Thiphavong depicts a perfect outfit for the fall time, especially for Thanksgiving with the family. His color-block flannel, that he thrifted from Salvation Army does an amazing job of representing the fall season colors. Simply wearing khaki joggers from Pacsun, compliments the top well. Thiphavong's Nike Hyper Dunk Lows tie the look together with an overall comfortable and casual outfit for a Thanksgiving dinner. Thiphavong could easily add a peacoat and be prepared for the colder weather and a more sophisticated approach on his outfit.