All The Information Needed For The ACT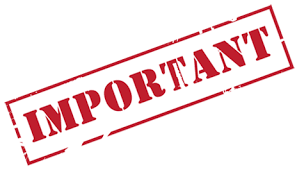 Juniors! The ACT will be held the 2nd of March! The ACT is a standardized test used by colleges for admissions. The ACT covers four academic categories including: English, Math, Reading, and Scientific Reasoning. (with the option of taking the Writing portion. Some things to keep in mind include: There is no penalty for guessing, try not to take too much time on each question and you can retake the ACT your senior year if needed. Here is a list of the total number of questions. English: 75 questions, Math: 60 questions Reading: 40 questions Science: 40 questions.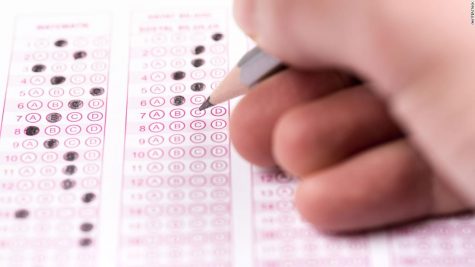 What we know so far is that all juniors wanting to take the ACT should have signed up a while ago. If you didn't sign up but want to take the test now you should get in contact with someone from the office to get a waiver allowing you to take the test. Juniors should also set up their myACT account. Setting up this account will allow you to view your ACT test scores for this test and any future ACT tests you partake in. There was an email sent out by DMPS to juniors that states what will be needed the day of testing along with a couple basic rules. The email states that you must be on time for testing and check in starts at 8:00 am. It also states that no student arriving after 8:50 am will be allowed into a testing room. Phones are not allowed in testing rooms if they are brought you will be asked to turn it off and leave it with your room proctor for the day. Phones will also not be permitted during the 15-minute break. If you have a phone out during the test day, you will be asked to leave, and your test will not be scored. Calculators are permitted and you are recommended to bring a simple 4-funcion calculator, a scientific calculator or a TI-85 calculator. Lastly you must bring a form of ID whether it is a school issued ID or a driver's license. With that being said, we are almost out of time to prep. If we're being honest, we all procrastinate. We push things off until last minute for multiple reasons. So, who doesn't love a late-night cram session to try and get ready the night before? Along with that some tips from seniors who took the ACT last year have been provided to give you an inside look.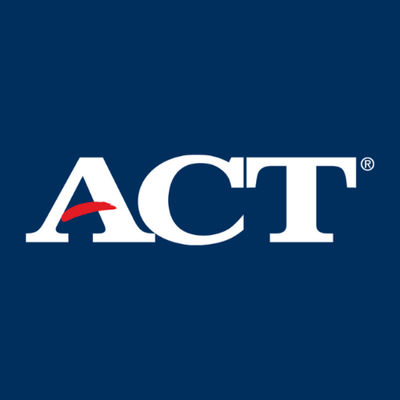 Tips from seniors:  1.Try not to stress too much, yes, it is important, but it is not worth damaging your mental health, 2.Use the entire time for each section, (recheck work), 3.Be very careful with the "no change" answers (English portion), 4.If you must, skip the hard questions, don't let it eat up your time. 5.Use the process of elimination, 6. Answer every question!!!! 7.Eat a good breakfast (as high scholars many of us skip this, but this is not the day to do so).
Did you know?
More than 1.78 million graduates—52 percent of the US high school graduating class—took the ACT test in 2019.
ACT test scores are accepted by all four-year US colleges and universities, including highly selective institutions.
The ACT is not an aptitude or an IQ test. Questions are directly related to what students have learned in high school courses.
The ACT is administered on seven national and six international test dates each year, plus additional state and district testing dates.
The ACT is approved for use in state models for federal and state accountability 
There's plenty of free online ACT prep websites to practice on, some that I have found to be the best include:
1.https://www.act.org/content/act/en/products-and-services/the-act.html
2.https://www.test-guide.com/free-act-practice-tests.html
3.http://www.act.org/content/dam/act/unsecured/documents/Preparing-for-the-ACT.pdf