Vote for your 2020-2021 Class President with confidence
Get to know your candidates before you lock in your vote
Check out the bios below and vote confidently in the 2020-2021 Senior Class President election.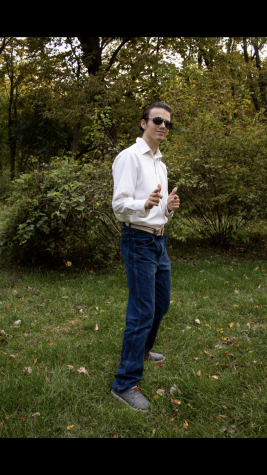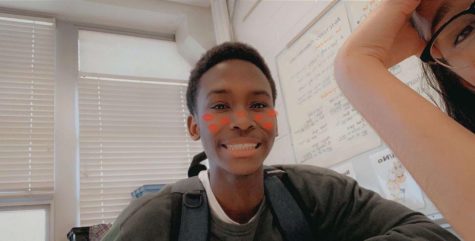 Candidate 1: Benjamin Payzant is in activities including robotics, PBC, NHS, and a basketball volunteer. His Vice President is named Training Tarlue, who participates in PBC and Brother to Brother. According to Payzant and Tarlue, they are "trying to make the Virtual High School experience as close to what it would be if we were in school." So, I asked how they would do this, Payzant responded "We will do this by working with Polar Bear Crew and other organizations to host virtual events and live ones once COVID gets better." As a conclusion they stated, "We will try our best to get student voices heard to the administration who often do not take our voice into account. Whether it is virtual classes, cancelled sports, etc. This year has been very interesting with COVID as we must change the way we want to handle our polices to fit the virtual world."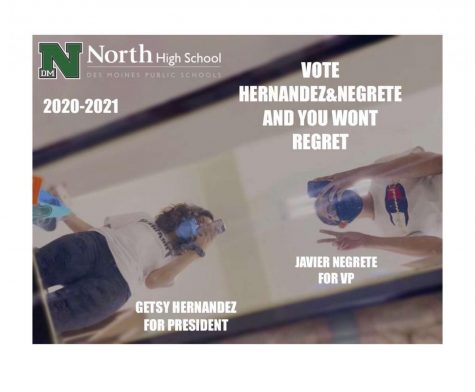 Candidate 2: Getsy Hernandez is in activities including PBC, PBS, Cheer, NHS, and a nominated member of the NCYL. Her VP is Javier Negrete, who participates in ETS, PBC, and PBS. When asked what their focuses were now Hernandez and Negrete said, "Our main focuses at the moment are COVID and mental health resources to help the community by informing them and making sure they feel welcomed and cared for." They also said, "Now that we're virtual, we don't get to interact as much with staff, students, and the community, however we want to make this year as great as possible."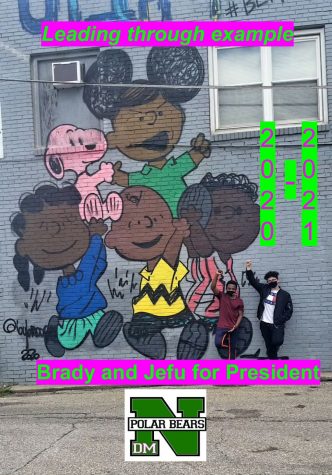 Candidate 3: Braeden "Brady" Okic is involved in PBC, PBS, and theatre arts. His VP is Jefu Kashindi. Kashindi is involved in NHDC, NHS, Inclusion Diversity Council, and Soccer. When asked how they were adjusting to the virtual world, Okic and Kashindi responded, "We realized quickly we wouldn't be able to do all the extra stuff we would have wanted to. We can't exactly give out cookies or pins, so we took to social media. Once we had are poster design, we shared it to everyone we could." Okic and Kashindi informed us that they were okay with not being able to give out the pins or cookies. They stated, "The best way is getting straight to the point of why we're running, rather than bribing the students with free stuff." As a conclusion they said, "We're going to do all we can to make this school year great! Because no matter what our world is like, every day is still a great day to be a polar bear!"
Make sure to vote on infinite campus by checking your Message Center by the Oct. 9!